Most homeowners are unaware that many factors can jeopardize the ownership of their home, which is, for most of us, the most significant investment we will make in our lives. While this is a scary proposition, knowledge can help you avoid these pitfalls.
We consulted our title expert, Carla Hall of America's Title Corp, to explain the top 10 title issues she encounters.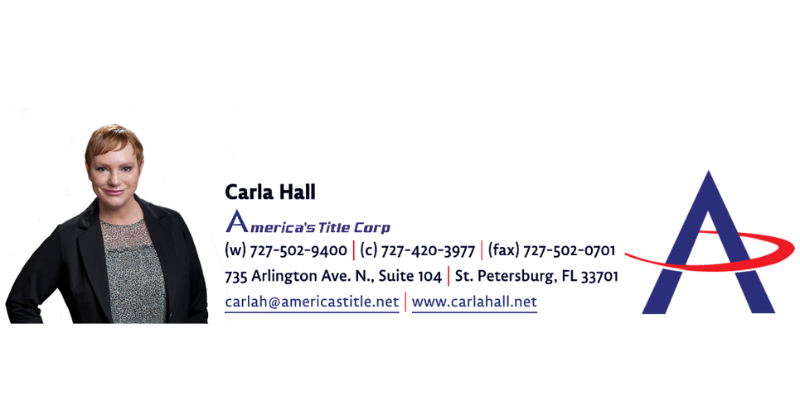 Before diving into the top 10 title pitfalls, we will explain a few key concepts and processes used in Florida to protect property ownership.
Titles, Searches, Agents and Attorneys…
Property Title – The title to a property is the legal right to own, control, and use the land. The title is represented by a deed transferred from the seller to the buyer at the closing. The deed is the physical document that proves ownership.
"Unfortunately, it is more complicated than just signing on the dotted line," said Carla Hall, Manager and Licensed Title Agent with America's Title in St. Petersburg, Fla. "When taking on home ownership, ensuring there are no outstanding title issues is essential." Title issues, she explains, can include missing records, tax liens, divorce disputes, open construction permits, easements, inaccurate boundary surveys, and much more.
Title Search – A title search is the process used to ensure a smooth and legal transfer of title. A title search examines public records to determine and confirm a property's legal ownership. It tells you the name of the legal owner of a property and whether there are any outstanding claims or liens against the property. Liens could be (could have been) filed by lenders, financial institutions, contractors, tax collectors, and any other entity with a financial and legal claim against the property.
Title Agency or Attorney? – "Many of our clients come from out of state, where they are required to use attorneys for home sales title searches and closings," said Robert Coscia, Broker and Owner of Personal Realty Advisers. "Many think that is the same process in Florida, but most Florida home sellers and buyers work directly with a title agency."
To be clear, an attorney is not required for property title searches and purchase closings in Florida. A licensed title agent can perform the same functions pertaining to title searches and sale closings.
A title agent performs extensive title searches to locate any issues that might arise to prevent the seller from being able to pass a clear, clean title to sell the property. They serve as a neutral third party that effectively represents the best interests of everyone throughout the home purchase and closing process and helps ensure a smooth closing experience for both cash closings and when a lender is involved.
The title agent performs all the work required to achieve a successful sale closing for all parties. This can include many different tasks, including:
Conducting a thorough title search to find hidden defects
Resolving all title issues
Holding the buyer's earnest money deposit in an escrow account
Issuing all necessary title insurance policies
Preparing all necessary closing documents
Facilitating the signing of final closing documents
Properly recording the necessary closing documents
Arranging remote closings, as needed, for parties located out of the area
Handling and disbursing the closing funds appropriately
Buyers and sellers may still use an attorney to both conduct the title search and handle the closing. Some law firms have title closing divisions separate but connected to their legal team.
"Buyers and sellers who have complex issues to deal with sometimes feel more comfortable working with an attorney they already know and trust," said Coscia. "Our brokerage works smoothly with attorneys all the time. We just want our clients to know they have equally strong resources available through our local title agencies, who often have attorneys on staff to consult as needed."
Experienced title agents maintain relationships with many service providers that help make the buying or selling process flow more smoothly, including relationships with tax collectors, clerk of court and legal personnel, lenders, municipalities, land surveyors, appraisers, homeowner's associations and condominium associations, property management companies, utility companies, and others. Working collaboratively with any of these professionals or services can be required to obtain proper closing documentation.
"Bottom line, the title agent's job is to make sure there are no unforeseen issues that may jeopardize the legal right to own a new property," said Hall.
These title defects are often referred to as a "cloud" on the title, meaning that problems make it unclear or "cloudy" regarding legitimate ownership rights. These unforeseen issues can be costly, time-consuming to deal with later on and delay a purchase, so uncovering them during a home purchase is essential.
How It's Possible to Jeopardize Your Title
"Property issues can show up months or even years after you purchase your home," said Hall. "Unfortunately, when these concerns surface, they could require you to defend your property rights with legal measures, which can be expensive."
Let's take a look at 10 of the most common title defects, followed by some strategies to help you prevent them in your future property purchases.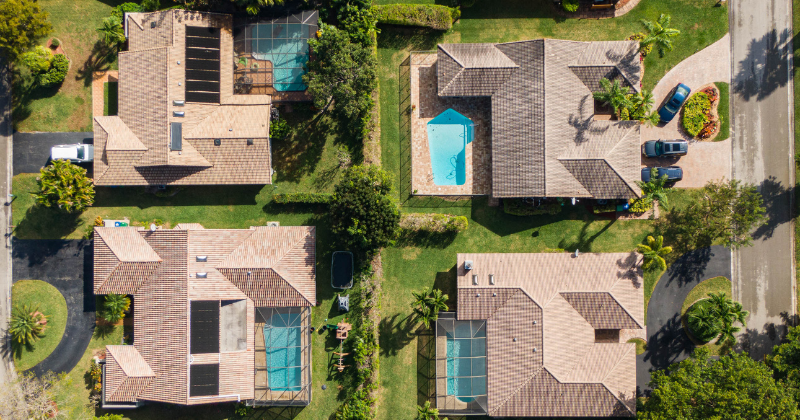 1. Incomplete or Inaccurate Legal Descriptions – This usually results from human error or data entry errors and can be messy and time-consuming to remedy. If the legal description is wrong, it often affects multiple properties; for example, you could inadvertently be deeding off part of your neighbor's land. This can be avoided and is one of the reasons why having a land survey is essential.
Some errors in lot descriptions get passed unwittingly from one owner to the next. An example of when this might occur would be within legal descriptions drafted using early survey methods, pre-dating GPS surveying. It's important to double-check the legal description of your past deeds with the legal description on your new land survey.
2. Undisclosed Title Defects – Undisclosed title defects can include mortgages that are not appropriately satisfied, state or federal tax liens, or child and spousal support liens attached to the property. These title defects, which may have been recorded, just not properly disclosed, are common occurrences. They are considered an omission of facts that can result in a defective title and jeopardize the homeowner's rights.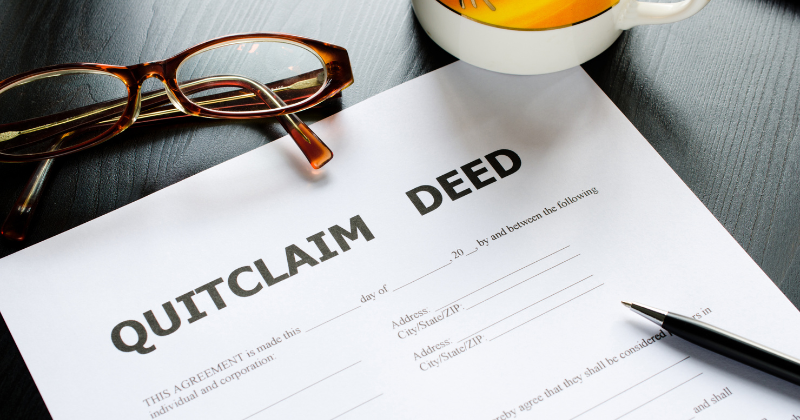 3. Deed Forged by Family Members Without the Knowledge of the Owner – Unfortunately, fraud is all too common and is the #1 battle faced by our consulted title expert. People may have been coerced into signing a quit claim deed, not fully understanding what they are signing. Digitizing of documents in this new technology era is also a concern and gives extra reason to err on the side of caution.
4. Deed Signed by Mistake, Where the Grantor Did Not Know What They Signed – There might be a chance that someone may have signed documents that they didn't fully understand. This could be due to a language barrier, cognitive deficiency, mental incompetence, or simply being a minor.
5. Deed Said to be Given Under Fraud, Undue Influence or Duress – Sadly, situations arise when a person coerces another who is mentally unstable or with failing memory to sign over a deed. Other invalidity cases include a homeowner who relinquishes the property while under the influence or someone who is coerced into signing through threats to their safety, reputation, or other personal issues.
6. "Co-owner," Says They Were Removed Without Consent – A previous owner could surface claiming their name was removed from the deed without consent, and they may attempt to reclaim ownership of the property. Legally, no one's name can be removed from a deed without consent; legal action and court orders are the only way to change ownership status forcibly. However, errors in the process do occur, and such claims are made, requiring additional legal action to correct such mistakes.
7. Forged Notarization or Witness Acknowledgement – Forgeries can come in many forms that end up causing a title defect: forged original deeds, using a fake name or alias, forged witness consents, forged mortgages, etc. In addition to title defects, these also can cause extensive legal battles.
8. Deed Not Properly Recorded – If a deed was improperly recorded, it could result in a defective deed. An otherwise proper deed might not be properly indexed; thus, it cannot be found in land records, it could be missing pages or contents, it might lack notarial acknowledgment or a legal description, or it may lack required payment. All of these recording problems can result in a defect.
9. Deeds Executed Improperly During a Judicial Proceeding – Individuals involved in bankruptcy, guardianships, divorce, or properties involved in a probate proceeding have specific requirements of the court, for example. They have timelines and signatories that must be followed precisely. Not following those court requirements creates a cloud on the title, and those proceedings may have to be re-opened with the court to be cleared up properly, sometimes years later. This can be costly, as well.
10. Predatory Practices – As we have discussed fraud multiple times, it is important to discuss predatory practices. High-interest lending, exploitation of the elderly, or pushy investors asking for a "performance deed" are a variety of types of predatory practices to be aware of. A "performance deed" is a deed that is not recorded but held in escrow (literally in a safe) until the terms of the contract are fulfilled. If not fulfilled, the deed is then recorded as a way for the investor to avoid expensive foreclosure proceedings and take control of property title for lack of performance.
What Can You Do?
Get a Thorough Title Search – By performing a title search, you can save yourself potential headaches accompanying a tainted title.
Lenders will require a title search when you purchase a home using a mortgage. Regardless of payment form, good investment acumen requires you to perform due diligence to ensure that the property's title is clean. As already explained, having a property title search by an expert agent can detect and correct title defects early.
In addition to the major defects, such as those noted in the list above, title searches also can prevent other property ownership headaches that may occur from other clouds on your title, such as open construction permits or unresolved code violations.
"Not all title searches are created equal," said Coscia. "Some title companies only conduct a partial lien search that does not include permitting issues." It's important to be aware of the differences and to know what type of title search is being ordered for your property.
"I always order the full lien search to avoid any potential liability for myself or my clients," said Hall, "and to have full disclosure and transparency."
Hall advises buyers, sellers and their real estate brokerage to ensure the title company includes a permit search with their lien search, and she recommends they review all title search reports before closing.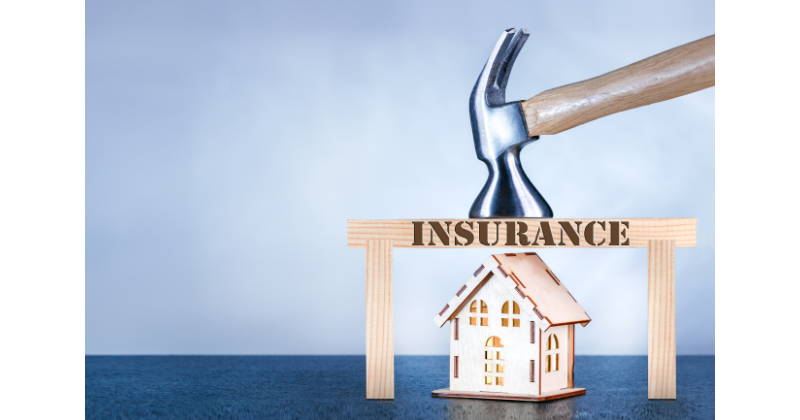 Buy an Owner's Title Insurance Policy – Although a thorough title search will help, fraud and human error mean this does not necessarily eliminate your risk. When you purchase a home, the standard Florida sales contract stipulates guidelines for title insurance to protect property owners from title problems down the road.
An owner's title insurance policy is one of the smartest and most affordable insurance protections you can buy. It's a policy that protects your ownership and financial interest in the property for as long as you own it. It means you are covered if claims are made against your home after closing that can jeopardize your ownership rights.
Title policies cover things like legal fees if you have to go to court to defend your title and any losses you may incur from a successful claim against the property. It requires only a one-time fee paid at closing that offers protection for you and your heirs for the entire time you own the home.
Your lender also will require you to buy a lender's title insurance policy to protect their interest in the property when it holds the mortgage. The lender's title insurance ends when your mortgage is paid in full. However, the lender's title insurance does not protect you, the property owner. A separate OWNER's policy is needed to protect you.
"We hope you never need to utilize your policy," said Hall. "Like all insurance, it is better to have it and not need it than to need it and not have it."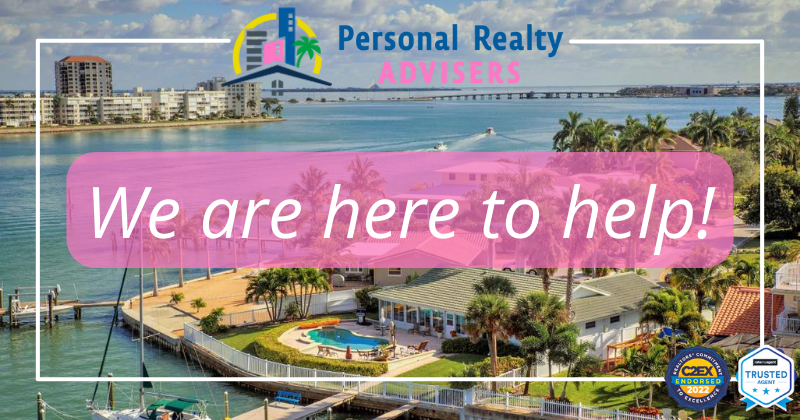 Work With Experts Who Will Help You Along the Way
"Working with a true team of professionals in all steps of home buying and selling is the best way to combat fraud and protect your investment," said Hall. "Do your homework so you can trust whom you hire."
You definitely can place your trust when you work directly with the Broker. When you work with the Broker, you are working with the most qualified real estate professional who is expertly trained and experienced in dealing with property title issues, searches and insurance needs.
Robert Coscia is that experienced Broker with 35+ years of real estate experience and over 20 real estate Certifications. Personal Realty Advisers has the knowledge, and a network of trusted industry experts committed to making the home-buying process secure, easy and understandable for homebuyers.
Let us know how we can help. To learn more, visit www.personalrealtyadvisers.com or call us at 727-317-SOLD.