In today's super-competitive real estate market, buyers need to prepare to be as competitive as possible. Getting all your ducks in a row in advance so you can offer a quick closing with acceptable terms is a great way to do just that. Time spent tracking down financials, and other documents can be a costly financial mistake made during your home's offer period that can add time and frustration to the already stressful closing process. This can make your offer appear less competitive as a buyer, or worst-case scenario, costs you the deal. Here are some tips to get you to the closing table faster and better prepared.
Minimize Home Inspection Due Diligence Periods
The shorter the time period you can spend placing your offer, getting the property inspected, and then committing to moving forward with the purchase is often very attractive to a seller.
Surveys and Home Appraisals
Working with reputable third-party vendors to accomplish these tasks quickly will also keep you in favor with a seller.
Drafting an attractive Offer with Acceptable Terms
This is where hiring a true real estate professional comes in, more years in the business usually means a wealth of knowledge that can be used to help boost your offer to the top. Creative ways to accommodate the seller's needs, it's not always about the money; many times, it's about the terms and timing.
Cash is King
Many Sellers prefer cash closings as they want to sell quickly and be secured in the buyer's ability to close the transaction. Cash is still King. If you are going this route, if you do not have cash "on hand" start liquidating your assets to have cash on hand for closing day.
Get Your Funds Needed for Closing, Ready
Before you even begin shopping for a home, make sure to have a plan ready for the cash you'll need to close. Cash to close refers to the funds you'll need to pay at closing including your down payment and closing costs. It's important to have these funds ready, because your lender will need to verify you have the assets available well prior to your closing date. Your lender also needs this in order to provide the pre-approval letter that should be submitted with your offer.
Cash to close funds can take the form of cash in your bank account(s), funds received from the sale of your departure residence, liquidation of stocks, 401K, or gift funds from another party. Just remember, if you'll be using gift funds, you'll need to provide some additional documentation.
Calculate Your Debt-To-Income Ratio
Your debt-to-income (DTI) ratio is an important indicator of financial health. Lenders use DTI to determine the risk associated with you taking on additional debt like a mortgage. A good DTI to shoot for is 43% or less in order to qualify for a mortgage; although, some lenders may have some wiggle room depending on the circumstances. The lower your DTI, the less risky you are to lenders.
To calculate your DTI ratio for yourself, simply add up your total monthly bills (such as rent/mortgage, loans, credit card payments and other debts) and divide the total by your gross monthly income. There are online calculators that can help. Should you need to improve your DTI, consider paying off some debts, if possible. When calculating your mortgage, be sure to use the anticipated monthly mortgage payment for your new mortgage.
Check Your Credit
Prior to applying for a mortgage, it's important to check your credit to make sure your credit history is accurate. If you notice something that isn't correct, work on getting it corrected before you apply for the mortgage, as it could affect your chances of getting a loan. You can access your credit via www.freecreditreport.com. Obviously the higher your credit score, the better your interest rate. Don't underestimate the short and long-term value of a low interest rate. A mortgage interest rate that's 1% higher could cost you hundreds more in your monthly mortgage payment, and could add up to tens of thousands of dollars over the life of a 30-year loan.
If you have any late payments, collections, judgements or other derogatory items on your credit report that can't be fixed, be prepared with a letter of explanation for each. For those who may not have much in the way of credit, some lenders may accept payment history for utility, cellphone, cable TV, car insurance, wage receipts, and other bills.
Get Your Mortgage Pre-Approval
A mortgage pre-approval is as close as you can get to confirming your creditworthiness without having a purchase contract in place. Getting pre-approved gives you a document that your Realtor can present along with your offer to help show sellers that you're serious and are capable of securing the necessary mortgage. Getting pre-approved requires submitting omit a lot of documentation to your lender, which can take time. Therefore, it's best to start early.
Gather The Right Documents
Each lender has different requirements and each loan requires different documentation. The tips in this blog should serve only as a general guideline for receiving your pre-approval. You want to make sure to provide only the documentation your lender specifically requests. Should you provide additional documentation beyond what your lender requests, it could result in additional questions from the lender and additional verification documents. Here are some documents your lender may request:
Proof of Income
Lenders are looking for stability and consistency to make sure you can afford the mortgage payments. Therefore, they'll need to check your income via W-2's, 1099's, retirement income like Social Security, pensions or even self-employment income. If you receive bonus, commissions or additional income, alimony, your lender will need to verify those as well. Depending of your type of income, your lender may request most recent paystubs, the prior 2 years of W-2s/1099s, tax returns, pension or social security awards letters, etc. Your lender will let you know exactly what is needed to verify your income. Most lenders will want to verify your last 2 years of employment history. They may request a Written Verification of Employment, depending on the documents provided, and will need to confirm your hire dates. So, if you've moved jobs in the past two years, be ready with contact information for your previous employers, in addition to your current employer.
For those who are self-employed, most lenders require at least two years of steady self-employment in the same industry. In order to verify income, they may request business and personal income tax returns, signed profit and loss statements and/or a list of all business debts.
Assets
As mentioned earlier, your lender will need to determine if you have the assets available to pay the cash to close. Therefore, you'll likely need to provide two to three months' worth of bank statements for the accounts where your assets are located. This could include bank and investment accounts, CD's, IRA's, stocks, bonds or other securities. If you've made any large deposits during the last 2 months of bank statements, you'll need to provide documentation to prove where the funds came from.
Liabilities
In order for your lender to calculate your DTI ratio, be prepared to provide statements for all debts including credit cards, auto loans, existing mortgages, or student loans. Most debts should show up on your credit report, however, if there are any reoccurring debt payments that your lender notices on your bank statements, you will need to provide an explanation for each.
Alimony or Child Support Docs
These could fall either in the income or liability column, depending, but they will go into calculating your debt-to-income ratio. Often, it's not necessary to disclose this as income if it is not needed, but it is necessary to disclose it as a liability, as it will count against your DTI. In either case, you'll need to provide any court-ordered documentation related to the matter. Note, your lender can only use this as income if the deposits on your bank statements match what appears on the court documents.
Gift Letter
If you are using a financial gift from someone else to cover your cash to close, your lender will require a letter confirming that the funds are indeed a gift, and are not required to be repaid. The lender may also ask for a copy of the donor's bank statements to confirm the source of the money.
Other
Additional documents that could be requested include but are not limited to: rental history, address history, divorce decree, bankruptcy or foreclosure records, driver's license for U.S. Citizens (other ID for non-U.S. Citizens), etc.
Keep in mind, if you are filing for a mortgage jointly, you'll need to provide the info above for each applicant.
Most lenders allow you to submit the necessary documentation digitally. But if you do, remember that any screenshots need to include the name of the financial institution and at least the last 4 digits of the account number.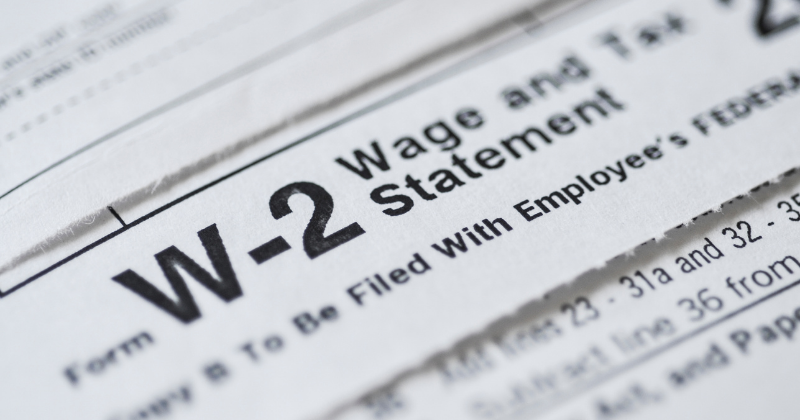 Don't Make Any Big Changes!
Once you've applied for your pre-approval, make sure nothing in your finances changes before closing day. Your lender will request last-minute verifications of vital information and if that information changes, it could delay or stop your closing.
Avoid the following pitfalls:
Don't make any large credit card purchases: It may be tempting to begin shopping for new furniture for your new home, but you should avoid taking on any additional debt prior to closing. This can seriously affect your debt-to-income ratio.
Don't reduce your credit score: Be careful not to do anything that could negatively affect your credit score such as obtaining a new credit card or missing any payments.
Don't change jobs: This is one of the biggest mistakes you can make. But it's not always avoidable. If this happens, your lender will need to verify your new employer. And if you've made a significant career change (i.e., a new industry where you don't have experience, or are earning less money), it could affect the terms of your mortgage or disqualify you all together.
Real Estate Agent Pro Tip: Choose Your Insurance Provider
Before closing on any home, lenders will require you to provide proof of homeowner's insurance for your new home. Get a leg up on the process and do your due diligence in advance to vet out insurance brokers and determine your coverage. Your Realtors can often provide insurance broker recommendations should you want it.
Get Excited
While there are never any absolutes in something as complicated as buying a home, following the tips provided will help create a more seamless process. Remember, the exact requirements you'll need for your mortgage will vary depending on several factors including your lender, loan amount, income amount, and employment status. Also, those applying for specialty loans (such as FHA, VA, or jumbo loans) and those with lower credit scores may be required to provide additional documentation. But, putting these tips into practice prior to finding your dream home can help speed the process along and keep you competitive in this hot seller's market. Our best advice is to contact your CPA or lender to talk through specifics for your finances and the best type of loan for you.
Your Realtors can help guide you through this process and help maintain a low-stress experience. That's why it's important to choose a Realtor and real estate Broker with experience!
About Personal Realty Advisers
Our firm's name explains what makes us different. Personal – Realty – Advisers.
We work with no more than five active clients at a time to ensure a personalized experience for each client.
We don't pass our clients down to an assistant like many large real estate firms.
We are the Broker and the Realtor, so there is no back-and-forth between parties….we are the Broker and the Owner!
We have 30+ years of real estate experience.
We hold more than 20 real estate certifications including one of the top certifications held by only 2% of all real estate professionals.
We have contractor-level knowledge.
We execute Ph.D. level research and marketing on each property.
We look forward to working with you, personally, to help guide you as seamlessly as possible through the home buying process.