What's Your Home Worth?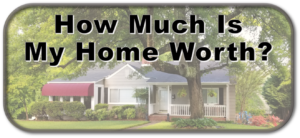 When you make the decision to sell your home, it's important to know how your home compares to similar homes on the market. By clicking the link above — How Much Is My Home Worth? — you can learn the value of your home in today's market, and you can get ideas for possible improvements and changes you may want to make to get top dollar.
Click the button and provide the required information about your home. You will receive a FREE analysis of your home's approximate value on the market today.
5 Easy Steps To Get Your Home SOLD
It's only natural, when you're ready to sell your house, you want results quickly. With our experience and expertise, we've developed a proven process to bring sellers desired results with less stress and in less time.
We work with all our sellers to perform 5 Easy Steps that will help get your house sold, and we'd like to fulfil them for you. We believe they're essential for the successful sale of your home.
Download our 5 Easy Steps guide and contact us today to get started.