Buying a home is a significant investment—one of life's biggest purchases—and it can be a complicated, lengthy process, so you want a real estate agent who will be fully committed to you. An experienced agent will dedicate a great amount of time to help you achieve your goal; likewise, they want their buyers to be fully committed to them in return.
One way this mutual commitment is often enacted is through a Buyer's Brokerage Agreement – similar to a listing agreement that a seller would sign with an agent. This also is called a "Buyer's Agent Agreement" or "Buyer Representation Agreement." Simply put, it means you and an agent are not just "casually dating" but have decided you want to "go steady" and commit to each other … although "divorce" is still an option.
There are great advantages to signing a Brokerage Agreement, and equally, there are important benefits to the agent. It also is important to know what type of representation you are agreeing to and which one will best serve your needs.
How a Buyer's Agreement Works
A buyer's agreement can be a simple written contract between the buyer and the buyer's agent that defines how you agree to work together. It protects buyers and agents and is designed to set clear expectations, such as scheduling or communication preferences. Key details include the term length, termination rights, commitments between parties, compensation to your agent, and most important, the form of representation you will receive working with your agent.
As with all relationships, clear communication is vital. You want to agree to terms that work for both of you to help define your working relationship. Signing an agreement confirms you're serious about purchasing a home, which makes your agent serious about finding the right home for you. It also serves to establish confidence, accountability AND confidentiality between parties.
While not signing an agreement is your right as a consumer, it's important to recognize the benefits of having a written agreement. Consider it this way: You want to know that someone is looking out for you in this process, and your agent wants to know you're committed to him/her. Neither of you wants to waste each other's time.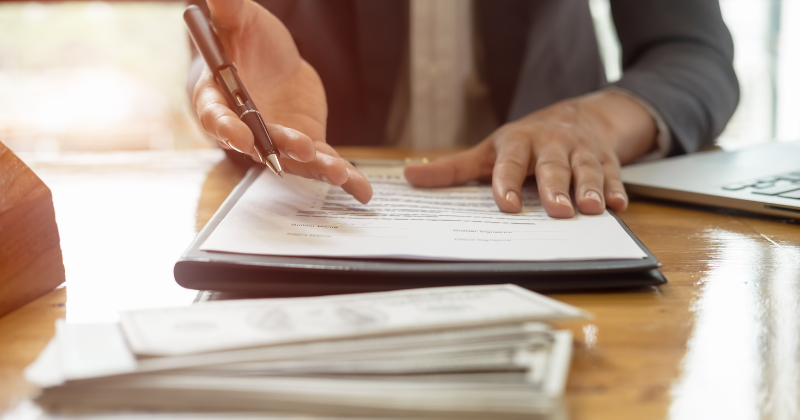 Forms of Brokerage/Agent Representation
When you work with a Florida real estate Brokerage/agent, the Broker/agent can fulfill any one of three forms of representation: a Single-Agent Brokerage, a Transaction Brokerage, or a No Brokerage relationship. As the buyer, you have the right to select your form of representation, and by law, you should be shown your options for representation before the start of your representation.
Overwhelmingly, in Florida, most buyers use a Transactional Brokerage Agreement that provides them no Fiduciary Duty from their agent. A transaction broker/agent provides limited representation to a buyer, a seller, or both in a real estate transaction. BOTH? Yes, a transaction broker can facilitate a real estate transaction on behalf of both the buyer and seller while providing neither with full confidential representation.
If you do not sign a Brokerage Agreement, you still are making a choice of representation by default, so it's better to make the choice yourself. According to Florida law, "It shall be presumed that all licensees are operating as transaction brokers unless a single agent or no brokerage agreement is established, in writing."
"It's important to find an agent who will best represent your interests," said Robert Coscia, Broker/Owner/Realtor at Personal Realty Advisers, "which is why we recommend NOT buying directly from the listing agent, who would be working as a transaction broker. In my experience, it's not in anyone's best interests for the same person to serve both the buyer and the seller."
The listing agent is hired to look out for the best interest of the sellers – to get the highest price and best terms for them, not you/the buyer. Having the listing agent also represent you as a buyer's agent creates a clear conflict of interest. It is an example of a "dual agency," which is illegal in many states (including Florida).
There will always be an occasion when it makes sense to have one agent broker a sale, but doing so requires the agent to relinquish his/her role as a buyer's or seller's single agent. In those situations, the agent fulfills the role of facilitating the transaction, but he has no Fiduciary Duty to either party. In Florida, this is called serving as a Transaction Broker, because the agent is facilitating the transaction on behalf of multiple parties. When an agent changes from a Single-Agent to a Transaction Broker, all parties have to sign off on this type of relationship, so they understand what their level of representation will be.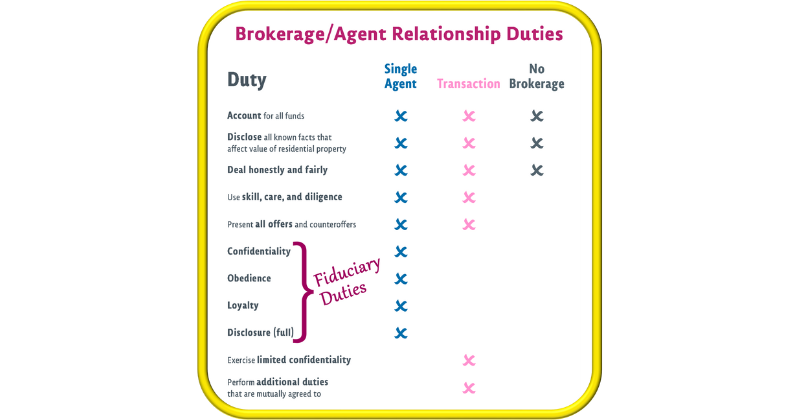 Why a Buyer's Single Agent Brokerage Agreement is So Important in Your Home Search
The highest form of relationship is the Single-Agent Brokerage relationship – for a buyer, this also is a called a "Buyer's Single Agent." Working with Single Agent representation can make a huge difference throughout the home buying process.
Having a Single-Agent Brokerage Agreement is the only buyer's agreement that secures your Fiduciary Duty, unlike other agreements and forms of representation. Besides having firsthand experience in the process and helping you make an offer and negotiate terms with a seller, the Buyer's Single Agent has a legal obligation to protect the interests of the buyer and work to ensure they're getting the best deal possible.
Assurance for the Broker / Agent
Real estate agents mostly work on commission or other forms of compensation that come after a sale, so they aren't paid unless/until you buy or sell a home. A Buyer's Single Agent is essentially working for free, devoting countless hours and tremendous energy to helping you find your dream home. They then will be paid upon closing a successful sale.
They are also independent contractors, which means they must foot the bill for all of their business expenses: taxes, licensing, association membership, brokerage fees, office operating costs (MLS access, online services, advertising/marketing), vehicle expenses, education, certification and more.
"Whether a transaction ultimately closes or not, your agent has spent a great deal of time and incurred considerable expense on your behalf," said Coscia. "At Personal Realty Advisers, we're in the relationship for the long haul, and we want to make sure our buyers feel the same way."
Having a Buyer's Broker Agreement signed assures the agent you are there for the long haul, as well, and won't leave them with uncovered expenses and a pointless expense of their time spent on your home search.
Good agents are worth every penny of their compensation. A good buyer's agent takes a hands-on approach, works with all your vendors (inspector, appraiser, lender, etc.), and serves as your advocate and trusted personal guide throughout your home buying journey. Good agents are more likely to make these extra efforts if they know their buyers are committed to them.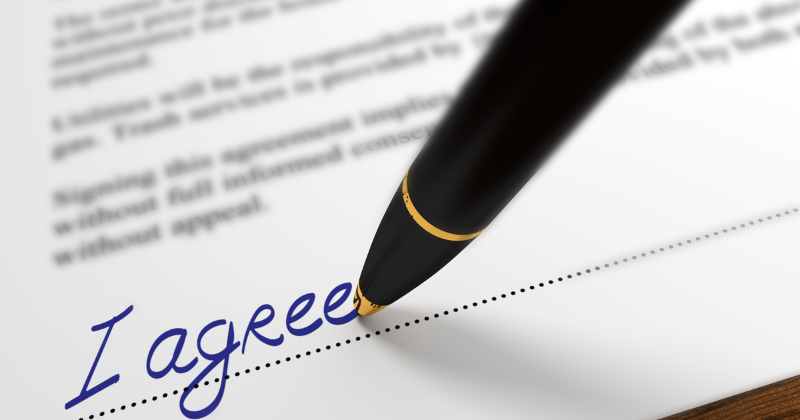 Working with Your Buyer's Single Agent
When looking to purchase a home, you may want your own Buyer's Single Agent who's firmly on your side and committed to the core objectives described below.
Protecting You, the Buyer (Fiduciary Duty)
The National Association of Realtors identifies six distinct duties to which your agent should be committed: loyalty, confidentiality, disclosure, obedience, reasonable care and diligence, and accounting. The State of Florida Statutes has a similar list that includes the same duties in addition to the following:
• Dealing honestly and fairly;
• Presenting all offers and counteroffers in a timely manner, unless a party has previously directed the licensee otherwise in writing; and
• Disclosing all known facts that materially affect the value of residential real property and are not readily observable.
A Buyer's Single Agent has a Fiduciary Duty to their client ─ YOU, THE BUYER. He or she is legally bound to make sure you are protected throughout many steps involved in the home buying process, much like an attorney/client relationship:
• helping you find the right listings,
• researching comparable sales,
• managing expectations about pricing,
• negotiating a fair price,
• maintaining confidentiality at all times to protect your identity and buying status, and
• helping you close on a home.
Understanding the Local Market
A Buyer's Single Agent is the safety net representing the purchaser's interests and providing essential real estate knowledge and local market expertise. Each community has its own nuances and regulations, and it's important to work with an expert who is familiar with these.
Many experienced Brokers also provide guidance through in-house legal counsel to help navigate complex state and local real estate laws or contracts.
"With more than 30+ years of real estate experience, we help buyers understand and navigate a home purchase in our local markets," said Coscia. "We go out of our way to know as much as we can about the community you want to live in, so we can advocate on your behalf."
You should know what kind of information your buyer's agent should provide to help you with your home purchase.
"Some agents provide more guidance than others," said Coscia. "It's import for buyers to know how far their agent will go on their behalf."
Advising You on Every Property You View
When it comes time to walk through properties, a Single Agent's full loyalty is to your interests. They should thoroughly prepare for each property viewing and meticulously explain everything: positive features, potential changes, challenges, and definite red flags. Advice from your Buyer's Single Agent is meant to disclose all facts relevant to the transaction and to help you make the best decision.
Explaining Each Unique Buying Situation
The buying process will be slightly different depending on the type of property you're looking to purchase (land, single-family home, condominium, townhome, new-build, etc.). The Buyer's Single Agent is responsible for helping you fully understand the process, explaining documents, procedures, and disclosures; and providing you with helpful resources customized to your unique buying situation. Again, the Buyer's Single Agent has a Fiduciary Duty just to you.
Negotiating on Your Behalf
Once you decide on a property to purchase, your Buyer's Single Agent will help you determine the best offer price based on market research and what contingencies to include in the contract. If the seller counteroffers, it is your agent's job to work with you to negotiate and secure a successful purchase agreement.
Connecting You with a Team of Trustworthy Professionals
Once a purchase contract is signed by both parties, the due diligence and closing process begins, requiring a team of professionals to help buyers reach closing day ─ typically four to six weeks later (or sooner, if purchased with cash). Having a Buyer's Single Agent will again be your biggest asset to help navigate the due diligence period and monitor contingency time limits. Your Buyer's Single Agent should expedite the process efficiently by providing dependable local referrals, such as home inspectors, appraisers, attorneys, mortgage brokers, movers, contractors, architects, etc.
An exceptional agent may even take care of scheduling and meeting these professionals for you, handling all communication, meeting with vendors, and processing paperwork and required documentation to streamline the process.
"In my experience with other agents, that's not the norm," said Coscia, "but as much as possible, we help our buyers manage those tasks. They have many other concerns to focus on during the home-buying process, in addition to having their own jobs and family to care for."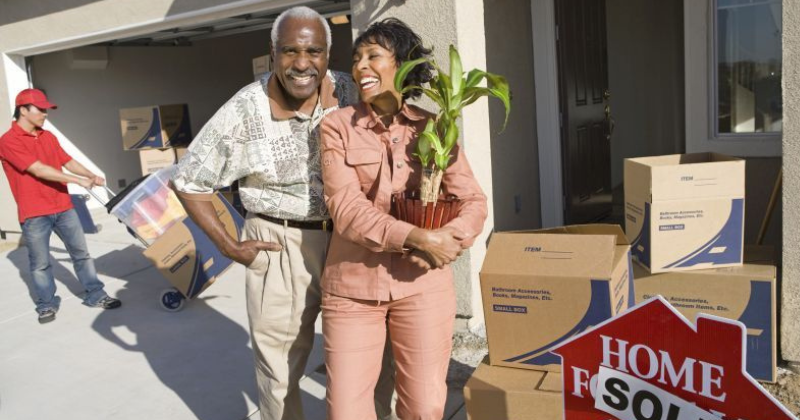 AND … Handling Whatever Else Needs to Get Done
As closing day nears, a good Buyer's Single Agent goes above and beyond as situations arise:
offering guidance to confirm and facilitate mortgage approval,
resolving unexpected issues that can arise between buyers and sellers,
helping expedite homeowners insurance policies,
arranging for vital transfers of utilities,
reviewing important documents prior to signature,
making sure money is transferred and keys and deeds are turned over, and
assuring important documents are recorded to ensure the transaction closes.
Find the Best Realtors in the Tampa Bay Area
Having experienced professionals like Personal Realty Advisers guiding you through your home buying process is the best way to ensure you find the home you want at the price you've budgeted. While it's possible to purchase a home "going it alone" (without the representation of a Buyer's Single Agent), there is no substitute for a knowledgeable and trusted real estate adviser, especially in a competitive market like the St. Petersburg and Tampa Bay area, where things change quickly.
At Personal Realty Advisers, we hope you will keep that in mind as we work closely with you to show you properties, answer your questions, and negotiate on your behalf. We put our experience to work for you and go beyond to provide ample information to our buyers to help them make the right decision.