You want a new home…or at least one that's new to you. Should you buy or build? Both have their pluses and minuses. How do you decide which avenue to take? That depends on the time frame you have to make a move, where you want to live, and how much personal customization you want in your new (or new-to-you) home.
According to the U.S. Census Bureau, the median price for an existing home in the U.S. in September of 2021 was $408,000. The cost to build a house, according to HomeAdvisor, is $285,239 on average.
That does NOT include land purchase and lot preparation costs.
The costs to build a home depend upon what type you choose, the location, home size, and how much customization you'd like. Add in supply chain issues and a seriously limited workforce of tradespeople, and the decision to build becomes even more challenging to make in this economic environment.
If You Decide to Build…
Regardless of the type of home you choose to build, you'll have to find land to build your home on (or move it to in the case of manufactured or modular homes). There will also be costs for land preparation.
Something also to consider is the availability of land. As St. Petersburg Realtors, we know how challenging it can be to find available home sites. As of the writing of this blog post at Personal Realty Advisers, there were 156 listings for undeveloped land in Pinellas County, Florida. Compare that to Hillsborough County, which has 424. In Pinellas County, home site prices range from $29,500 for a mobile home lot to $995,000 and far above for waterfront land.
Tearing Down a home also is an option, which is becoming more common in this tight market and especially in popular communities. Buyers wishing to build in a certain neighborhood can find a home beyond normal renovation salvation that might also come with a bargain price. Remember, however, there are costs associated with tearing down a home, but for some buyers, the location and acquisition are worth the costs.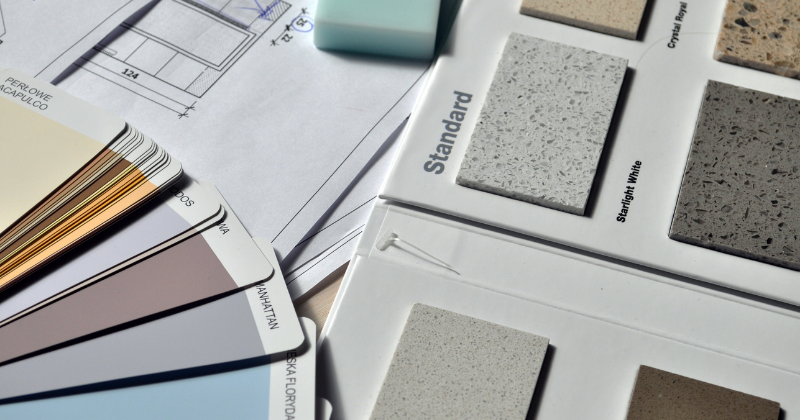 The "Pros" of Building a New Home
1. Customization. You'll be able to work in your personal preferences from the ground up–from the layout to the flooring to the cabinetry and all the elements in between. Even tract homes in subdivisions offer some level of customization in color choices, flooring options, and specific finishes.
2. Low competition. In this hot seller's market, existing homes were on the market an average of 12 days in 2021 according to the Florida Realtors association. With homes being gobbled up so quickly, it's sometimes easier to close on land than on an existing home. In the Tampa Bay area, on average land stays on the market a few months, instead of a few days.
3. Low maintenance and energy efficiency. New homes are built to meet current codes and offer up-to-date technology and features. The chances are excellent you won't have to worry about repairs or heavy maintenance for years. The energy efficiency of new homes also means lower energy bills.
The "Cons" of Building a New Home
1. Longer wait time. According to the U.S. Census Bureau, it takes an average of seven months to build a new home. Due to the COVID pandemic and resulting supply and labor shortages, that time can be much longer, sometimes more than a year. That may mean a gap in living arrangements as you will probably sell your existing home very quickly in this hot market. Be prepared to cover the cost of renting or leasing back the home while you wait for your new home to be completed.
2. Harder to negotiate. Even if we bring our creative minds to the negotiation table on your behalf, it's often out of the hands of the Realtor to negotiate a better price on a new home. There usually isn't a lot of leeway on closing costs or purchase price with the builder. That's truer today than ever, with skyrocketing materials costs coming into play. You also may find hidden fees in new home construction when you upgrade countertops, fixtures, appliances, and other elements of the home.
3. Stress. All the decisions involved in building a new home can be stressful. Delays waiting on permitting, getting materials, and inclement weather can compound that stress. Plus, if you build where other homes are being built, you will have to deal with noise, traffic and the mess inherent in construction sites.
If You Decide to Buy an Existing Home…
Buying an existing home has several attractive incentives. Probably the biggest of all is you don't have to deal with the stress of buying land, choosing a builder, picking a home-style, and all the other varying decisions you'll have to make. You simply close and then move in.
The "Pros" of Buying an Existing Home
1. Move-in ready. You could be in your home within a matter of weeks rather than months. Existing homes are often located in highly desirable neighborhoods where land is unavailable, especially in Pinellas County.
2. Mature landscaping. The chances are excellent that you won't have to start with sod to have a lush lawn in an existing home. Other landscaping elements also are probably more mature, such as trees large enough to provide shade.
3. Upgrade on your schedule. You can make upgrades to an existing home on your schedule and as they fit your budget.

Unless you're buying a spec or model home, most existing homes have some age on them. They probably won't offer all the features you want, and they might come with some that you don't.
1. Older systems. Older appliances, pipes and electrical systems might require maintenance or upgrades sooner than you would need in a new home. Other big-ticket items like roofs, HVAC systems and plumbing might need an overhaul sooner than later. In addition, older HVAC systems may be less efficient, resulting in higher energy bills.
2. Buyer's remorse. If you settle or compromise on too many of the "must-haves" on your list of desires, it can lead to buyer's remorse.
3. Market competition. If you're looking to settle into a highly desirable area, the competition for homes on the market is fierce right now. At Personal Realty Advisers, we're seeing record numbers of cash offers and offers above the asking price, so securing just the right home requires "getting there first."
We Can Help You Decide
As experienced St. Petersburg Realtors, with more than 30 years of experience and Accredited Buyers Representative Certification, we can help you determine the best real estate strategy to accomplish your goals. We can also recommend neighborhoods and homes available or to help you find the perfect plot of land for your dream home.
To learn more, visit www.personalrealtyadvisers.com or give us a call at 727-317-SOLD. We have 30+ years of experience selling luxury vacation and retirement homes along Florida's southwestern Gulf Coast.
St. Petersburg Land Search
Tampa Land Search
Clearwater Land Search