If the Pandemic has taught us anything, it's that many of us can be just as productive and effective working from home. This has opened the door for many to live anywhere we want and work remotely. Therefore, many are relocating to seek warmer weather, more cost-effective markets, and more square footage. Often with a new home comes new projects.
Couple that with the fact that those of us who stayed put are now ready to make some updates to our homes, including more extensive updates requiring professional help.
That's a lot of what was driving record gains in the construction industry in 2021. Last year, the construction industry added 121,000 jobs overall. In 2022, ThinkWhy forecasts an increase of nearly 240,000 new construction jobs.
The Challenge: More Jobs but Fewer Workers
According to Bloomberg.com, the U.S. economy added a record 6.4 million jobs in 2021. Yet, talent acquisition and ongoing supply chain issues related to the Pandemic continue to plague the construction industry. The Farnsworth Group reports that 45 percent of residential contractors reported labor shortages in October of 2021. Securing talent often means paying higher wages, and industry experts anticipate labor costs over the next 12 months will be higher than they've seen in the last five years. Plus, supply chain shortages and higher prices for lumber, concrete, steel, appliances, cabinets, and other construction materials are further complicated by the labor shortage issue.
Business Insider reports that the construction industry needs more than two million workers to keep pace with the booming demand for new homes over the next three years. That's 740,000 construction workers needed each year from now until 2025. With older tradespeople retiring and few younger skilled workers to take their place beginning in the Great Recession of 2008, this trend was exacerbated by a halt in hands-on training programs during the first year of the Pandemic.
So, what does that mean for Realtors serving real estate buyers and sellers of both new and existing homes?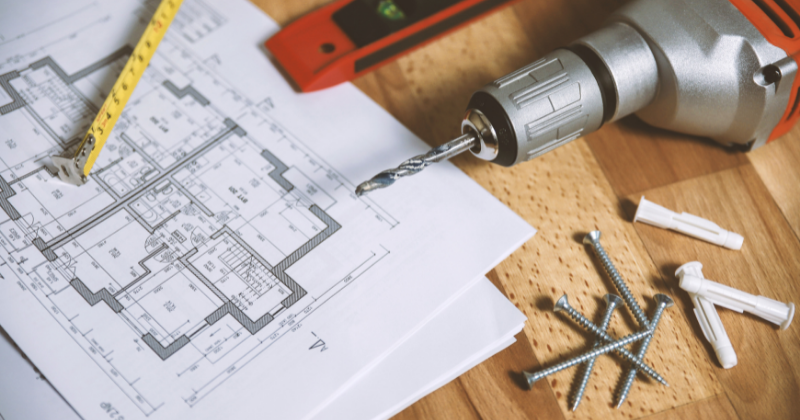 New Home Construction
Finding a new home for sale isn't difficult in the booming Tampa Bay market or on the islands of Sanibel or Captiva. But waiting for it to be built is another issue entirely. D.R. Horton, Inc., which is the biggest builder factored into the S&P Supercomposite Homebuilding Index, has reported weaker-than-expected orders as materials and labor scarcity continue to disrupt new home production. One of its largest competitors in the new home space, PulteGroup, Inc., is also struggling with supply chain issues and labor shortages. Both builders are now restricting new home sales to meet the delivery expectations of new buyers.
So, what is this doing to new home pricing? D.R. Horton's home prices are up 20 percent over last year. Plus, wages are rising to keep pace with inflation and labor shortages, yet, there are still two million new construction workers needed over the next three years to meet the current demand.
In Florida, the home building process has gone from a typical start-to-finish timeframe of eight months to upwards of a year and a half. We see this as a great time to look for high-quality resales of existing homes.
On the new condo home-buying front, condo "presales" have gone through the roof, with condos being sold before the pilings are even put in the ground to start building. This could be due to investors for speculation or buyers looking to secure their forever homes. If you are interested in buying a new condo, having guidance from a qualified broker will be helpful.
Home Renovation
The same labor and supply chain shortages affecting new home construction also plagues the renovation market. Items like appliances, doors/windows, paint, and lumber are in short supply or experiencing long lead times. Prices are also rising over previous years because it takes more time and money to produce, distribute, and ship products. This doesn't mean you shouldn't undertake home renovations projects. You may just need to increase your timeline and renovation budget. Also, be sure to work with your contractor to ensure they have all the required materials onsite before renovations begin. That way, you aren't faced with significant delays or mismatched materials.
We Can Help You Navigate This Seller's Market
While demand is more robust than supply, don't let the challenges of new home construction and renovation keep you from finding the home of your dreams. We have more than 30 years of experience as a Florida Realtor specializing in vacation real estate and retirement real estate, so we can help you find the gems as soon as they come on the market or help guide you to build your own. To learn more, visit www.personalrealtyadvisers.com or give us a call at 727-317-SOLD.