To say that today's current real estate market is wild is an understatement. Homes are being sold as soon as they go on the market, often for cash and often above the asking price. This is especially true in the vacation real estate and retirement real estate markets.
But why have cash sales boomed in our current market? Even if you have the cash available to purchase a home, is it prudent to use it?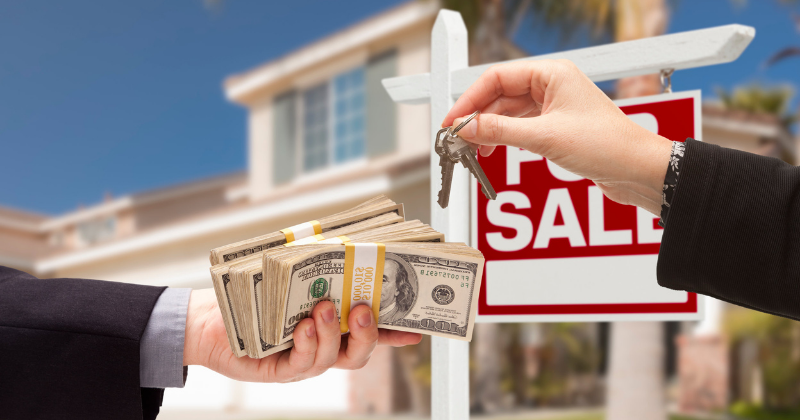 More Cash Buyers
Single-family homebuyers paying cash for homes in Florida rose 25.4% since this time last year, totaling about 30% of single-family home sales. Why?
One notable trend is that investors are increasing their presence in the housing market, usually paying cash. This has greatly impacted first-time homebuyers, who often are dependent on conventional financing or FHA (Federal Housing Administration) mortgages. They cannot compete with a cash-paying investor.
Another reason is that more people are coming from highly lucrative housing markets like California and New York after selling their homes at similar record highs. In our own neighborhood of Historic Uptown, we have met several such new residents from major metropolitan areas, who outbid local buyers for their new homes.
The pandemic also has played a part, with more opportunity for remote work. Remote workers are leaving other high-priced regions and coming to more affordable communities like ours. Of course, the fact that the sun consistently shines and we're not too far from the beach helps our attraction factor.
These cash-purchase housing trends are not unique to Florida. Housing markets all across the country are experiencing the same gains, according to the National Association of Realtors.®
Cash Purchase vs. Financing
Cash offers are a great motivator for sellers. It's a partial guarantee that the contract won't be cancelled 20, 30, 45 days or more down the road because the buyers cannot get financing. Maybe the sale appraisal came in lower than the asking price and the buyers cannot make up the loan difference, or maybe the buyers' home sale elsewhere failed to close leaving them short of funds for their new home purchase.
A quick sale and stronger guarantee for closing – two reasons why cash is king to sellers. So, if you are the buyer, should you pay cash if you have the ability to do so, especially knowing your offer will be competing against others?
It's not always the wisest use of funds, and some cash buyers are choosing not to use their cash. At Personal Realty Advisers, we often work with cash buyers. When our cash buyers crunch the numbers for their home purchase today, they realize how advantageous the low interest rates are. Many opt to take out a mortgage rather than withdraw and spend their investment funds earning higher returns.
Consider the math. Current mortgage interest rates in Florida as of December 19, 2021 are 3.25 percent for a 30-year fixed mortgage and just 2.52 percent for a 15-year fixed, according to Bankrate.com. Being able to keep your investment funds earning 6 to 8 percent or more makes that 3 percent interest rate enticing.
An alternate option is to buy using cash to obtain the property, then refinance after closing. This allows you to be competitive with cash, and then recoup your cash later to put back into your investments. However, be aware of refinancing restrictions and potential pitfalls: Some lenders will not let you refinance for 6 months, and interest rates may not continue to be as low as they are today.
Guidance for a Cash Closing
A cash sale usually means a quick closing, and most parties involved in the sale appreciate that. However, that rapid closing process often puts extra stress on buyers. That's when it's even more important to make sure you're making a sound purchase decision based on your real estate strategy.
That's when having the right Real Estate Broker and Realtor in your corner is most important. Personal Realty Advisers can help guide you to make the best real estate decision based on your goals, and we can help you compete using the best terms. There are other closing factors that can compete with a cash offer, and we'll guide you through those options and the buying process.
Whether Using Cash or Financing, Now is the Time to Buy
Even if you cannot support a cash sale, don't write off this housing market as a lost opportunity. While we currently are in a seller's market, now still is the time to buy. There are several very good reasons to support buying now including taking advantage of low interest rates for mortgages; buying before housing prices increase even more, as they are projected to do; and enjoying today and loving where you live instead of putting off your dream any longer.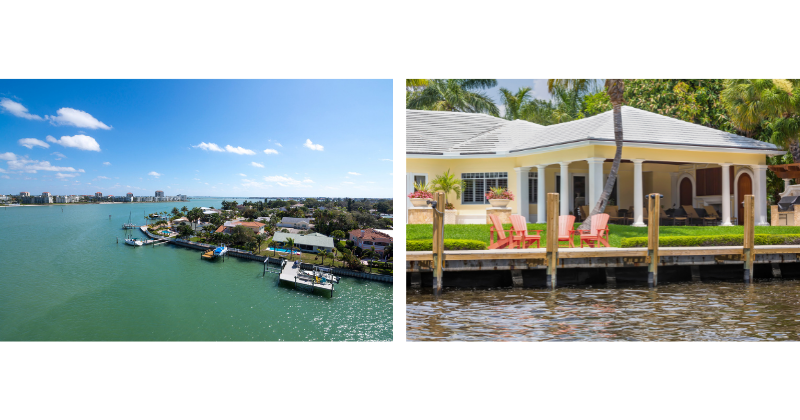 If you're ready to find the perfect home, don't wait. We can help. We are St. Petersburg Realtors and Broker with 30+ years of experience selling luxury homes all along Florida's southwestern Gulf coast, and we'd like to help you with your next home purchase.
To learn more, visit www.PersonalRealtyAdvisers.com or give us a call at 727-317-SOLD (7653) to find the home and the purchase arrangement that's just right for you.