Thinking about buying a Florida vacation home? You're not alone. Florida's 1,350 miles of coastal beauty and seemingly endless sunshine draw millions to our shores each year. Add to that, the Tampa Bay Area is ranked sixth by Travel & Leisure Magazine out of the seven best places to buy a vacation home in Florida, and the idea of a Tampa Bay or Gulf coast vacation home becomes even more attractive.
But should you buy a vacation home or rent? This article looks at the pros and cons of buying a vacation home and gives you some food for thought based on our 30+ years of experience selling luxury vacation real estate throughout the Sunshine State.
Vacation Home Pros
Your own piece of paradise
There's something special about turning a key in the lock of a vacation home that you own rather than rent. In it, you'll find familiar surroundings and style that fits your tastes. Plus, you can leave personal belongings in the home vs. packing everything for each trip. Plus, you can vacation as long as you want without incurring additional expenses like you would if staying in a hotel.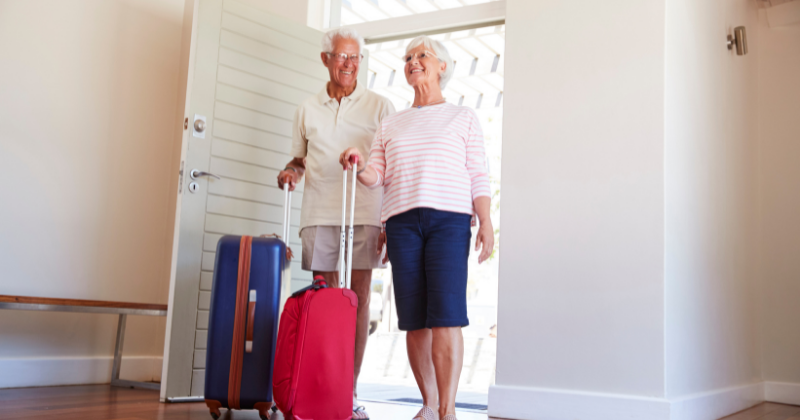 Supplement your income
With the rise of aggregate vacation rental sites like VRBO and Airbnb, it's easier than ever to vet guests and keep your vacation home booked as much as you'd like. In fact, according to AirDNA's MarketMinder report, there are 1,190 active Airbnb listings in Clearwater Beach, Florida, and each has the potential to generate an average of $72,305 in revenue annually. In Florida, that can mean year-round income as rents are high during the season, and many Floridians prefer to visit the beaches in the summertime.
It's extremely important to note that each municipality has its own laws/ordinances regarding vacation rentals. And every condo and homeowner's association has rules regarding the length of lease and the number of times per year that a unit can be rented (in addition to other rental rules). Working with an experienced Realtor like Personal Realty Advisers will help you identify municipalities and condos suitable to your investment needs if rental income is part of your vacation home plan.
Long-term investment
Real estate values tend to go up over time, especially in popular vacation areas. Even if you don't rent your vacation home, it can help you build wealth when you sell later. For many, their vacation home can turn into retirement real estate to help pad their savings account when that day comes.
Mortgage rates are low
Mortgage rates dropped in 2020 due to the Federal Reserve lowering interest rates in response to COVID. Since then, rates have increased slightly but remain near historic lows.
Remote work means you can work wherever you want
COVID drove many of us into our home offices, so why not unwind at the end of the day with a blazing Gulf of Mexico sunset or take a dip in the Gulf between meetings?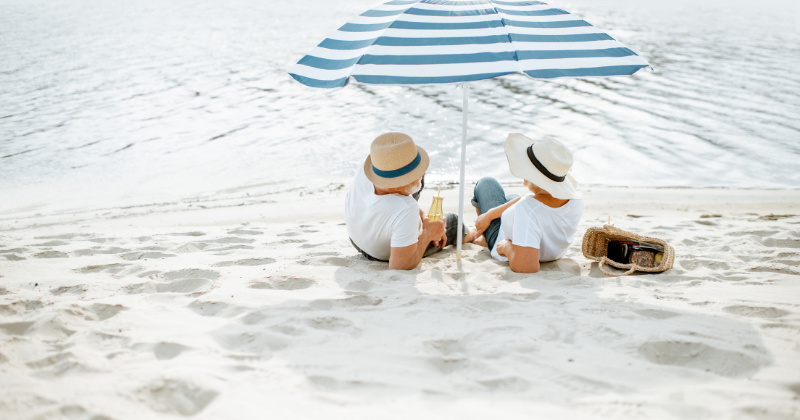 Leaving your legacy
For some, vacation homes are more than just an investment. They become a treasured family asset that generations after you can enjoy. If you plan on leaving your vacation home to your family, consider a trust. Passing it on now is another option to ensure your family's vacation home won't end up in probate court, and it can save your family substantially on inheritance taxes when you die.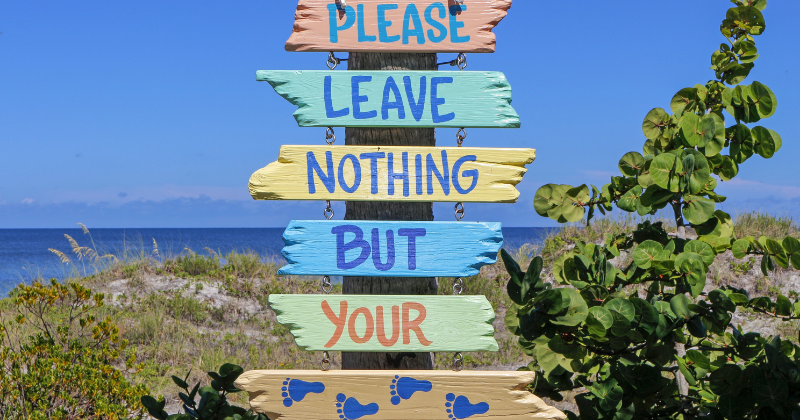 Vacation Home Cons
Competition among buyers
In this hot real estate market, single-family homes and condos don't stay on the market long, especially in desirable areas. When you find the home you want, be prepared to act fast.
Vacation homes are considered a personal capital asset
As such, you will incur capital gains when you sell your vacation real estate. Let's say you buy a condo near the beach for $250,000 and sell it for $500,000. You would be subject to capital gains taxes on the $250,000 you made in profit. Short-term capital gains mean you owned the property for less than a year and are taxed as ordinary income. On the other hand, long-term capital gains are taxed at a reduced rate of up to 20 percent. There also could be potential deductions that could lower your taxes owed up a sale. The tax implications can get complex, so you should consult your accountant for more guidance on your personal situation.
Limited time to visit properties if you live out of the area
If you live hours away from your favorite vacation destination, it can be difficult to act fast in this seller's market. Like us, many Realtors offer 360-degree tours of homes and have professional photographers taking pictures you can view. We can even preview a property for you and provide a full report, or we can give you a live tour via an app like FaceTime or Skype.
The community may be different in the off-season
If what attracted you to a particular vacation destination are the restaurants, shops, and the hustle and bustle of an exciting getaway destination, you might find a different scene in the off-season. For some, that's heavenly, but for others, it may make what attracted them there in the first place a little less charming.
It's expensive
Buying and maintaining a vacation home can be a steep proposition. Unless you're a cash buyer, it can mean another mortgage and, of course, property taxes, insurance and utilities, and other expenses like those you face in your primary residence. If you decide to rent out your vacation home, property management fees for vacation rentals can be higher than what you'd pay for a property manager to manage a long-term rental property. Be sure to crunch the numbers to make sure buying a vacation home is a sound financial decision for you.
The Bottom Line
We can help find you the perfect vacation home, and now is the time to begin your search. We can help you quickly find and close on your vacation home and still take advantage of some of the lowest interest rates in the last 50 years.
To learn more, visit www.personalrealtyadvisers.com or call us at 727-317-SOLD to find the home and the purchase arrangement that's just right for you. We are a St. Petersburg Real Estate Brokerage; Owner, and Realtors with 30+ years of experience selling luxury homes along Florida's southwestern Gulf Coast.