If you're thinking about helping your son or daughter purchase their first home, you are not alone. Many parents, just like you, help their kids make the jump from living at home to owning one. According to the National Association of REALTORS®, 23 percent, or nearly one in four, of those 37 years old or younger used a gift from their parents to buy their first home, and 6 percent relied on a loan from family or friends to fund their first home purchase. On average, parents who help out financially give $39,000, which is a wonderful gesture if they can.
First Things First, Should You Help Them Buy a Home?
The most important consideration is to think it through with your head and not your heart. Of course, we all want to help our children succeed in life, but you should do an honest assessment of whether it's also in your best interests. If you're helping with a down payment, pay special attention to the 2022 gift tax exclusion, which was $16,000 per individual this year, up from $15,000 in 2021. Married couples can make gifts of $32,000 without tax implications if they split their gifts equally. These gifts can be made directly to your children or put into a trust you establish for their benefit.
If you're thinking about buying a home outright and gifting it to your children, it's essential to be confident you won't need those funds later in life. If you're co-signing for your children and if they default on the loan, it becomes your responsibility. Each situation is different, and all merit a thorough review.
What Are the Most Common Ways to Help Your Children Purchase a Home?
At Personal Realty Advisers, we have seen lots of creative financing arrangements parents employ to help young homebuyers secure the home of their dreams. Here are some of the more common options:
Buy them some time
Let's face it; it can be hard to get sound financial footing with high rents, student loans, and inflation all vying for a piece of the pie. Giving them a break from rent payments can relieve a significant financial burden that presently may takes half of their monthly paycheck or more. That can help them focus on saving for their down payment. It can also buy them some time cleaning up anything on their credit report to help them qualify for a better loan at a lower interest rate.
Like we mentioned above, as a married couple, Mom and Dad can gift up to $32,000 without any tax liabilities. Maybe your child only needs help with a portion of the down payment or might need assistance with closing costs or Realtor fees. Remember that gifts for down payments must have a verifiable source, cannot be a loan, and must be accompanied by a formal gift letter with their mortgage application.
Start saving and good credit-building habits early
Even very young children can be taught to save, and the earlier you start training them to do so, the better they'll be with money in the long run. Help them develop good habits in making revolving credit or other loan payments on time, and make sure they know their credit score. One way to build credit relatively quickly is to open a credit card and make the minimum payments on time each month (or set up auto payments).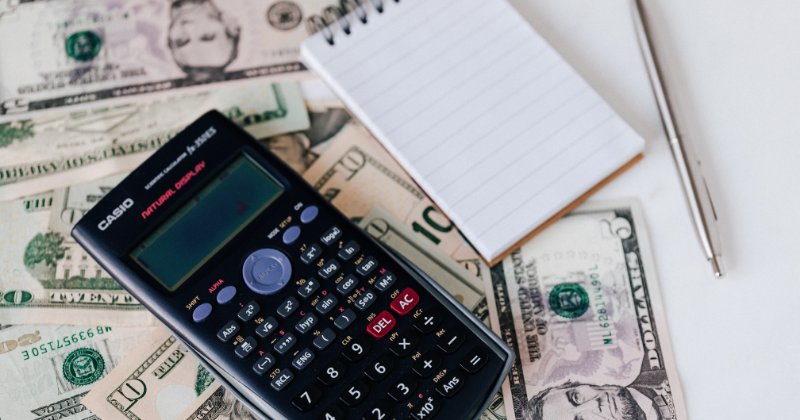 Be the bank
If you have the assets, you can loan them money for part or all of the purchase. If you go this route, be sure to establish terms and set expectations for the loan's repayment schedule and accrued interest (if any). According to Kiplinger.com, the IRS requires you to charge interest on a loan that is at least the applicable federal rate (AFR). Otherwise, the loan can be seen as a gift and could be subject to gift-tax rules.
Become a co-signer or co-borrower
If your child has a credit history that's less than stellar, one way to overcome it is to co-sign or co-borrow their mortgage with them. The difference is that co-borrowing means that you apply for the loan and share mortgage payment responsibilities. Co-signing means that you will repay the loan if your child defaults on it.
Be their mentor
Helping your children buy a home doesn't have to be a monetary duty. You can support their dream by educating them on the home buying process, sharing your experiences in buying homes, teaching them about finances, savings and good credit, and educating them about mortgage options when they're ready to buy. You can also recommend an experienced Broker or Realtor you trust to help guide them in their home search.
Let Us Take the Journey with Them
Not only can we provide resources to educate them on the process, as experienced Tampa Bay Realtors, but we can also recommend the best neighborhoods and homes available to get the most bang for their buck.
To learn more, visit www.personalrealtyadvisers.com or give us a call at 727-317-SOLD to find the perfect first home for your child. We have 30+ years of experience selling homes along Florida's southwestern Gulf Coast.
St. Petersburg Starter Home Search
Tampa Starter Home Search
Clearwater Starter Home Search