Knowing what features luxury homebuyers want most can help sellers and real estate professionals position a luxury home for a successful sale. That is especially important now as more luxury homes come on the market and our strong sellers' market begins to ebb. As the luxury-housing market comes back down to earth amid a slumping stock market, rising mortgage rates and economic uncertainty, attracting luxury homebuyers will take more effort from sellers and their brokers.
The Status of the Florida Luxury Real Estate Market
Florida has long attracted affluent residents, and many buyers these days are in search of the calmer lifestyle of our state's west coast. The most recent rankings by the Wall Street Journal and Realtor.com identify many Gulf Coast communities as top Luxury Housing Markets nationwide. The Naples, Florida metro area tops the list, and several other Gulf Coast communities rank in the top 10:
Sarasota, Florida (including North Port and Bradenton) ranks #2.
Cape Coral and Fort Myers ranks #5.
Tampa, St. Petersburg and Clearwater ranks #10.
"Today's luxury homeowners who desire to sell their homes are in a good position," said Robert Coscia, Broker and Owner of Personal Realty Advisers. "The influx of luxury buyers into Florida is great right now, but understanding the needs and desires of today's luxury buyers is key to a successful sale."
The lavish and important features available in luxury homes today can be numerous and their significance can vary greatly depending on the buyer audience and geographic area.
Top 11 Luxury Features
After reviewing more than two dozen surveys and news articles identifying the top luxury home features today, we're sharing those features that topped most lists – along with a look at some of these attributes in Tampa Bay Luxury Homes on the market today.
1. Location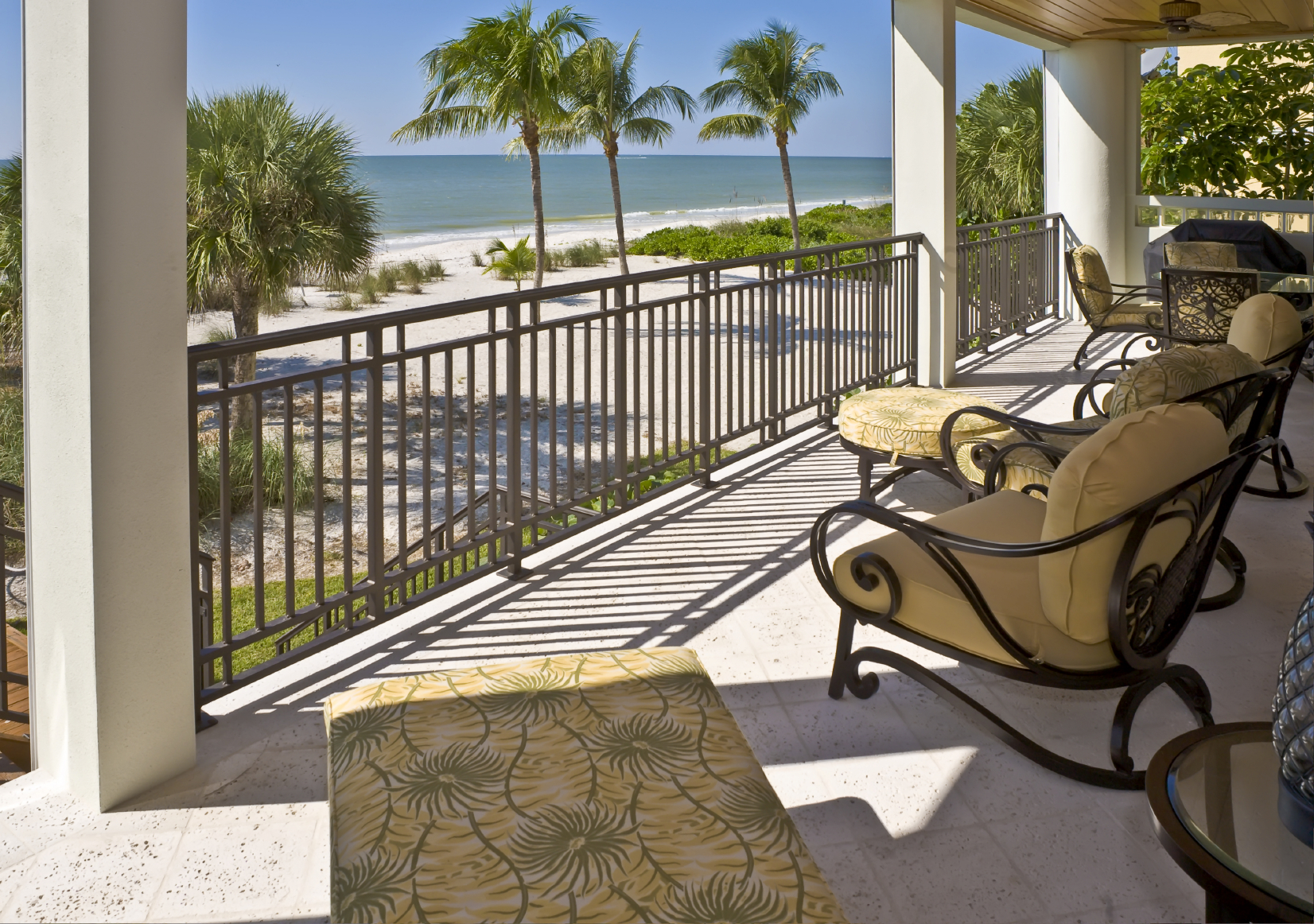 It's no surprise to all of us who call the Florida Gulf Coast our home or vacation haven that location appears at the top of lists for most important luxury home features. Location preferences, of course differ for the individual, but we have a wide assortment of location havens: whether it's breathtaking Gulf-front open water views, urban homes with exciting luxury views, open space and beauty in-land or waterside, our Gulf-coast communities offer a variety of inspiring options.
"Proximity to lifestyle interests is important," said Coscia. "We often have luxury buyers who want to be near something special to them, whether it's the beach, a golf course, easy access to boating, marinas, airports, or something else. They know what they want."
The placement of the modern luxury home is also important to offer sanctuary and privacy, as well as the vantage points you normally wouldn't be able to get, such as those shown in the beautiful Tampa Bay luxury homes below.
Hidden Value
The qualities that topped most lists of desired luxury home features include valuable attributes that aren't always visible but are ever important to the luxury homeowner: technology and high-end/gourmet kitchens.
2. Technology
Whether it's for security, convenience or work technology has made its way to the top of the priority list for luxury homeowners. Certainly, such homes can attract some unwanted attention, and having a top-of-the-line smart-home monitoring system gives homeowners added peace of mind. Other full-home tech integration adds to luxury lifestyles through touchless technology, smart thermostats, technology-connected exercise equipment, full-home office technology, high-tech movie rooms, full-house audio and listening rooms, and more.
3. High-End Kitchens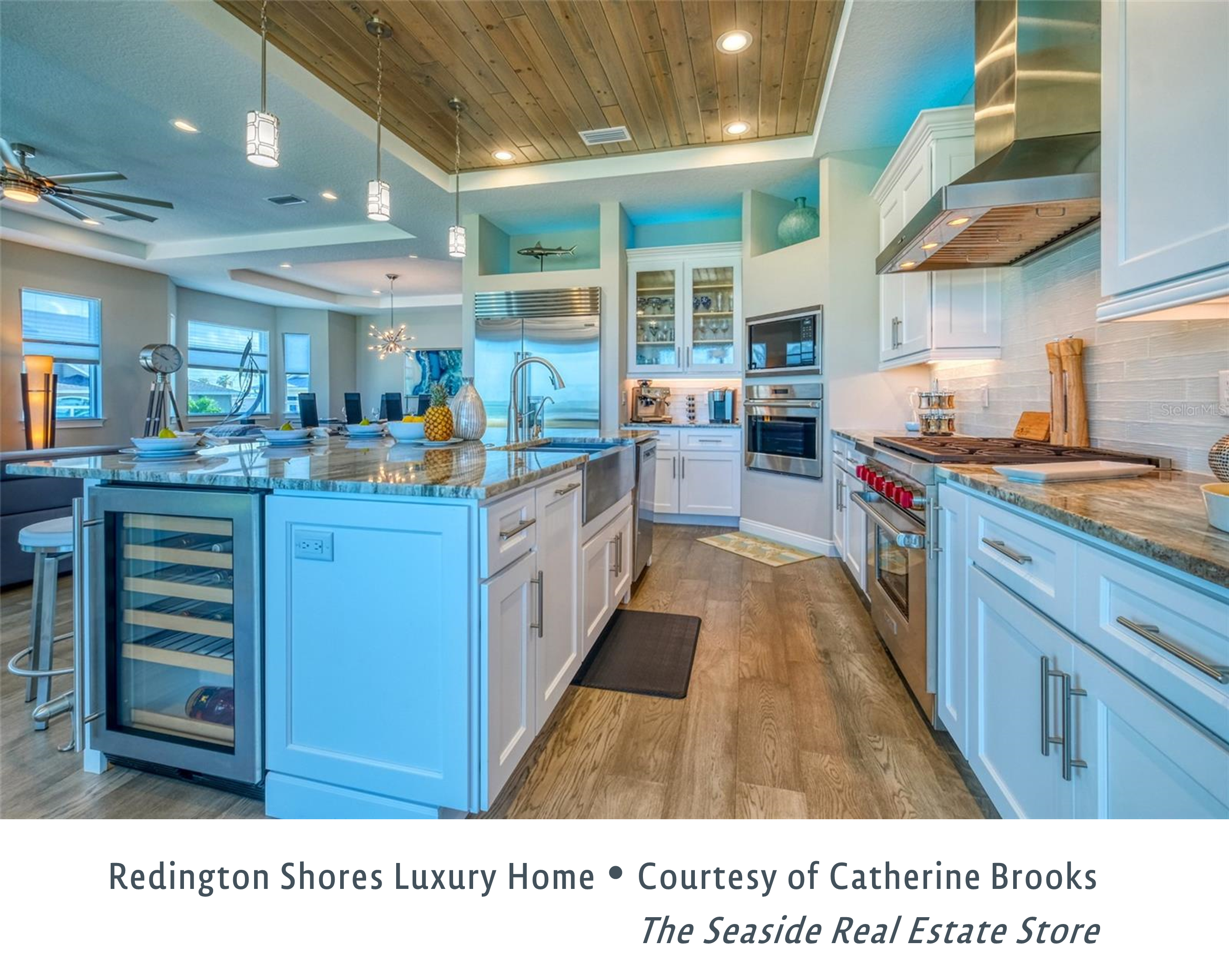 Technological advances continue in today's high-end luxury kitchen making it easier for homeowners to achieve their gourmet feats and impressive home entertaining through high-end quality appliances (such as smart fridges) to the little touches that make kitchen work easier (e.g., strategically placed pot fillers, , integrated lighting, signature sinks, sub-zero refrigerators and freezers, double-stack ovens, pull-out cabinetry, water filtration, etc.).
In today's modern luxury home, the kitchen blends function with sophisticated luxury and style like custom cabinets, designated wine storage, ample space, and bold textures, rich hues, and exotic materials.
4. Outdoor Kitchen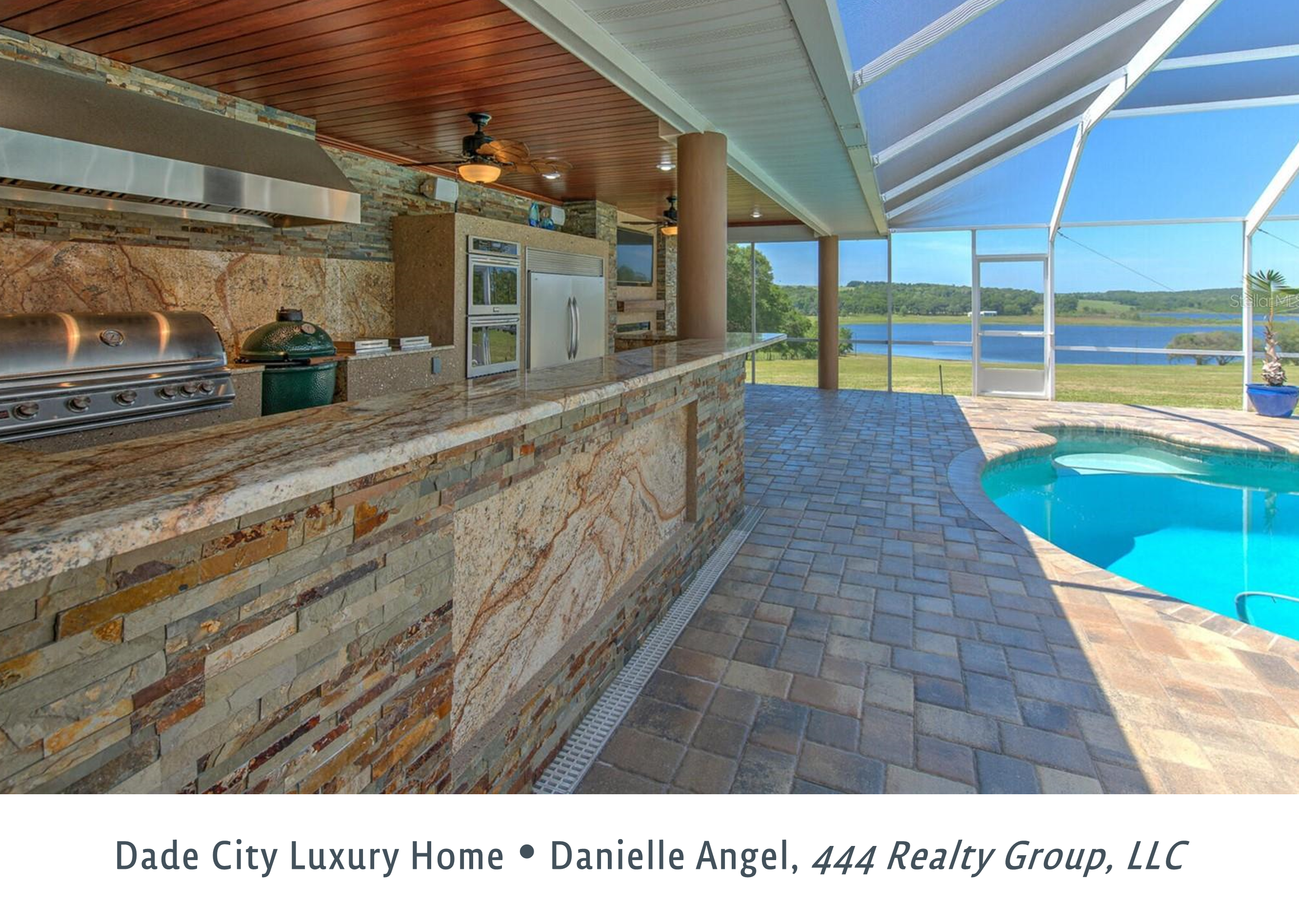 The fully stocked indoor kitchen often isn't enough for today's luxury homeowner entertainers. Research on luxury homes shows a growing demand for outdoor entertainment spaces. Throughout all life stages, 65 percent of homeowners report using outdoor spaces often, and luxury homeowners desire cozy to elaborate outdoor kitchens and cooking areas with one or more built-in gas grills, smokers or pizza ovens, sinks and stainless food prep areas, extra fridges for food and drink storage, and plenty of lavish seating areas and built-in speakers and televisions for entertaining.
5. Luxury Pools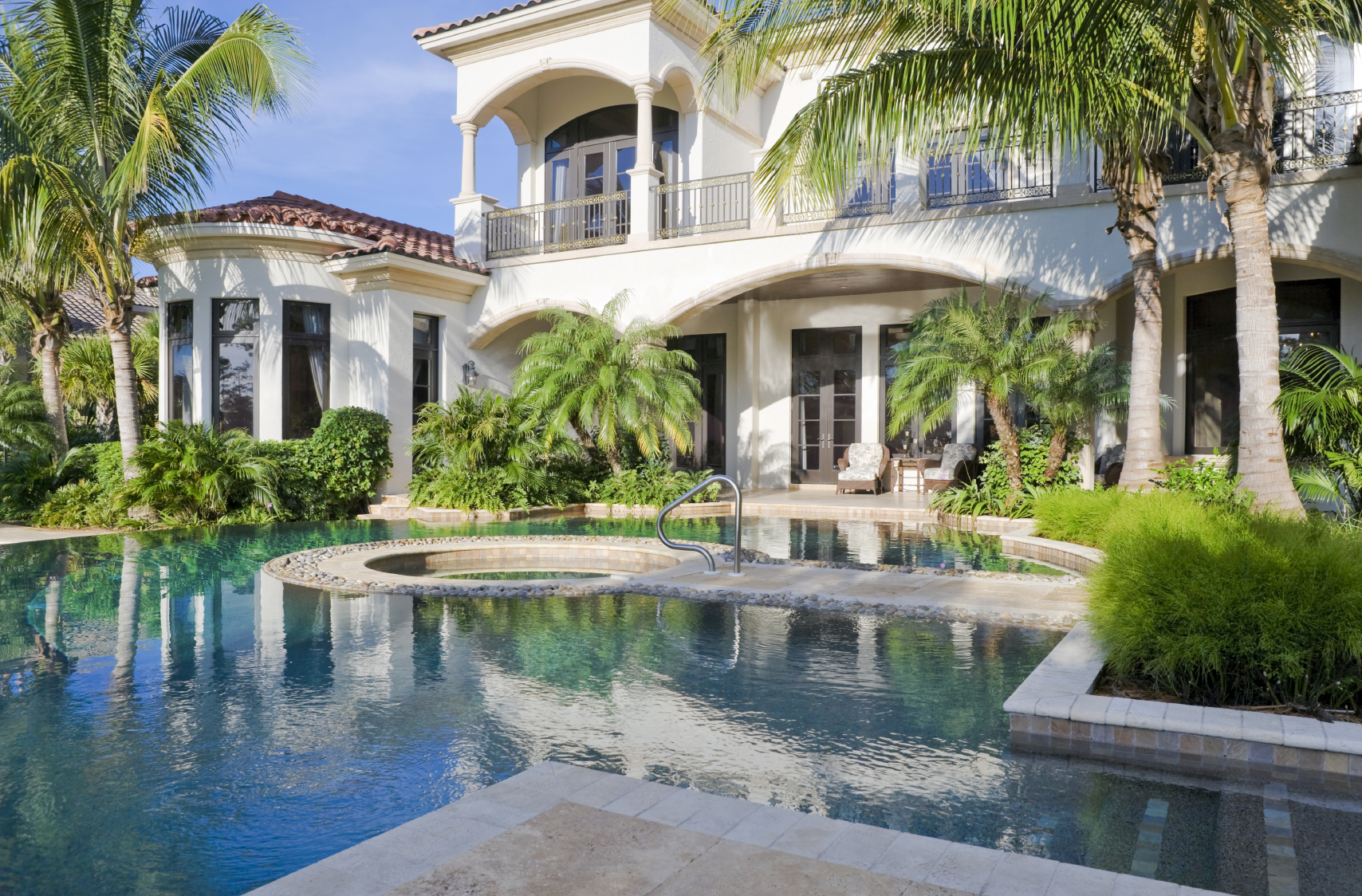 No outdoor entertaining in a luxury home is complete without a spacious pool, hot tub and beautiful water features such as waterfalls. Whether they are infinity pools, lap pools, pools with swim-up bars and more, luxury home pools are meant to inspire relaxation.
Infinity pools (also called zero edge or vanish-edge pools) are becoming a top choice in modern luxury homes to provide the effect of a pool that stretches on forever and blends into the horizon. When your horizon is the Gulf of Mexico, an infinity pool is a perfect choice.
6. Spa Bathrooms
Relaxation continues inside for the luxury homeowner in bathrooms designed for indulgence. As we travel more and take in luxury at local spas, luxury homeowners want to replicate that indulgence in-home spa bathrooms, with rainfall showers, high-tech heated bidets, large soaking tubs with inspiring window views, rich finishes throughout (granite, marble), elegant fixtures, beautiful shelving, natural stone and soothing color schemes. Today's spa bathrooms are elegant, sophisticated and luxurious.
7. Exercise Rooms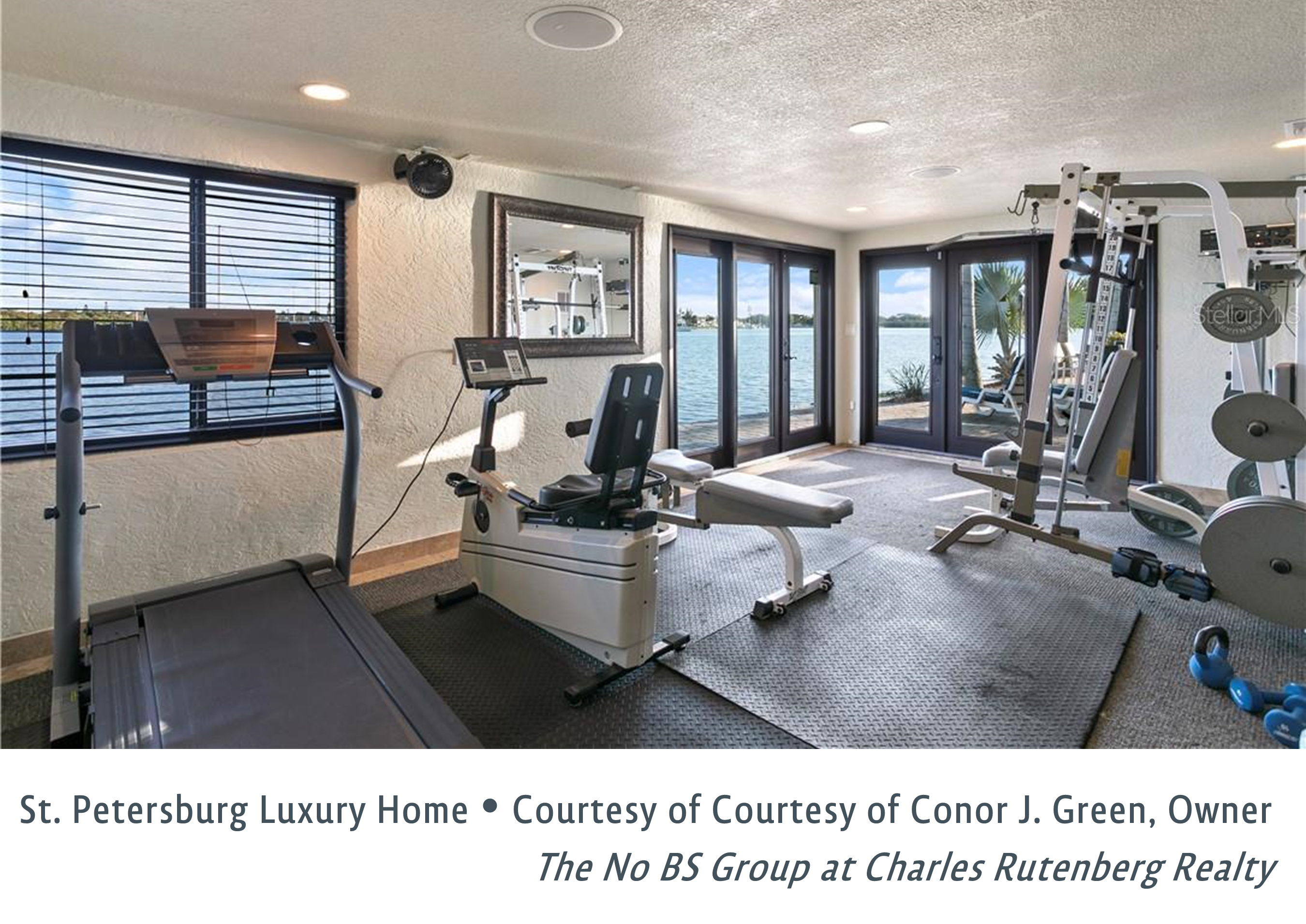 Relaxation is best appreciated after a vigorous workout in our home exercise gym. The pandemic accelerated the growth of high-tech home workout equipment for many, including luxury homeowners who further craft their fitness space around unique goals, favorite activities and inspiring environments.
The pandemic effect continued inspiration for two more top luxury home features, including game and theatre rooms, and home offices.
8. Game and Theatre Rooms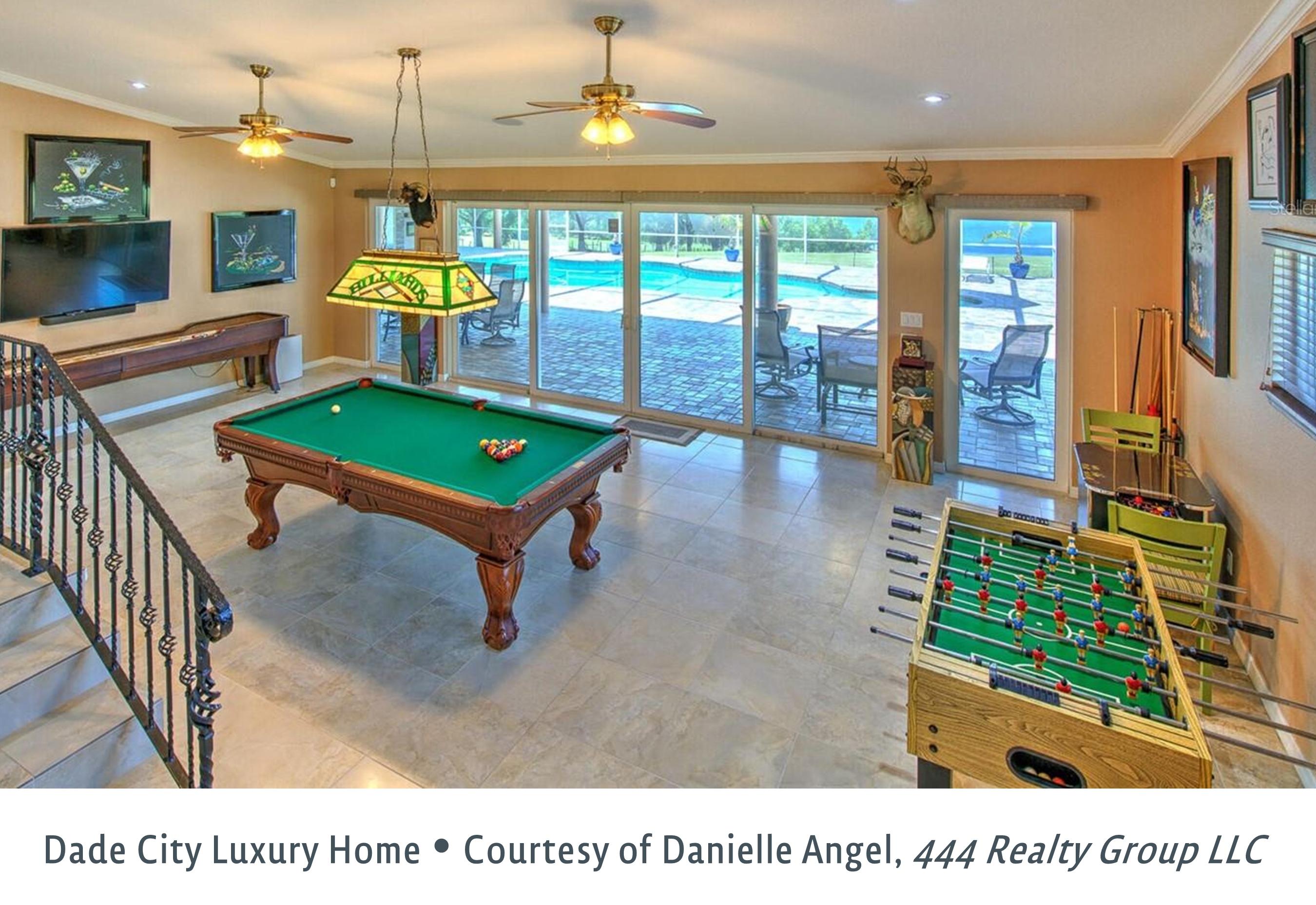 The living room in luxury homes is often reserved for receiving and entertaining guests, so having a separate space for cinema and gaming enjoyment is a must. Home theaters in today's modern luxury homes are equipped with the latest set of cinema-grade speakers, a huge LED, flat-screen smart TV with the latest streaming apps, and a very comfortable lounge and recliner chairs for optimum viewing.
Gaming often is combined with the theatre space or created separately to provide an enjoyable space for family and guests to let loose by playing video games, board games, or classic games like pool, ping-pong and mini-golf. To meet the needs of all, luxury home game rooms are also often furnished with the latest video game console system and popular video games.
9. Home Offices
We've read and heard a great deal in the past years about the home office becoming more important in homes today, and the same is true for luxury homes. "Working from home" has become a new normal for many people, and the importance of this room in luxury homes has followed suit. After all, when home is where you spend most of your time, you want it to cater more to your needs and desires.
"Whether luxury homeowners work from home full-time or just use their office to manage investments or socialize online, they want comfort and convenience in their home office," said Coscia.
Convenience is what makes a home office a must for luxury living, with full online connections and the latest equipment and gadgets to help luxury homeowners be productive. Offices in modern luxury homes also are well furnished and designed, providing a great background for business video calls.
10. Dressing Rooms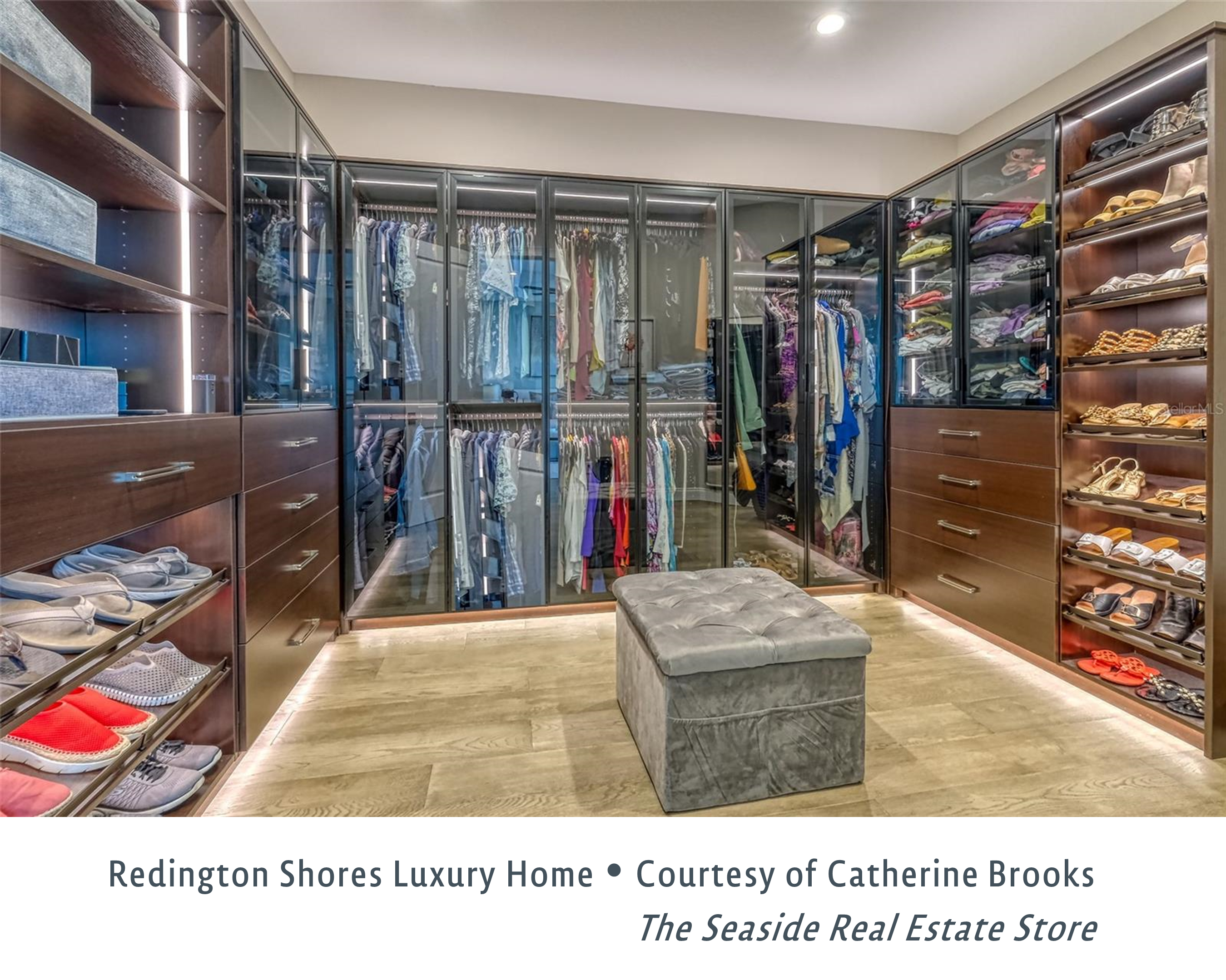 In modern luxury home dressing rooms, organization, luxury, and even security are important features to have. The following features bring style, efficiency, and luxury to your dressing room to help make it an inviting and relaxing space: a center island, ample storage space, a vanity, seating, proper lighting and accent lighting, mirrors, curtains, space to move around, a built-in ironing board, a safe and much more.
11. Wine Rooms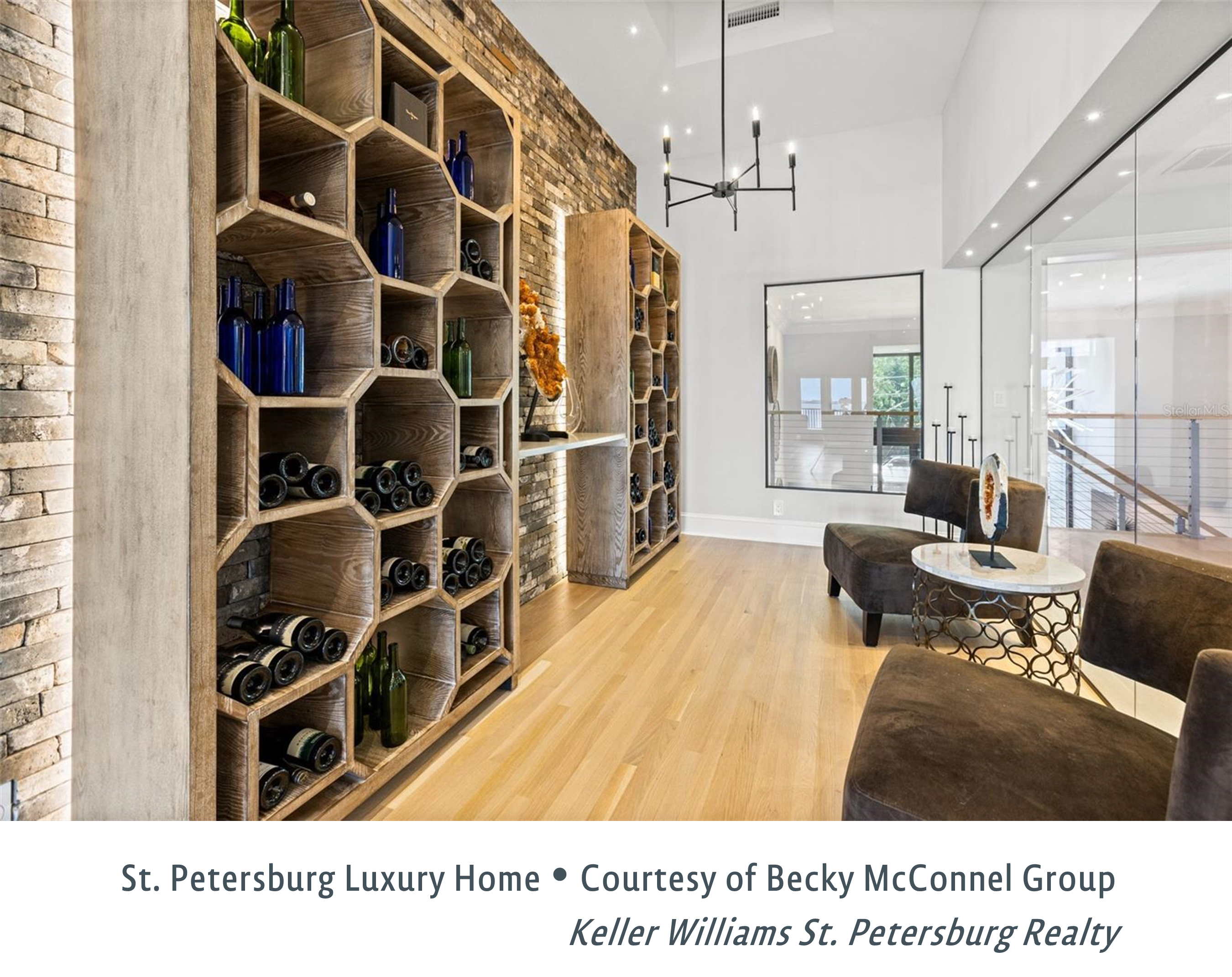 The interest in wine has never been greater, and wine rooms are highly desired in luxury homes today. From classic floor-to-ceiling wood racking systems to refrigerated wine walls surrounded with glass, wine collections can take center stage in a luxury home's interior design. Floating glass shelves to display collections, lighted walls and countertops, and serving stations are a few top design elements in luxury homes today.
"We have many luxury buyers who would put this feature at the top of their list," said Coscia. "Wine collections today are something to be admired and provide a great opportunity for socializing and investing.
A recent edition of Tampa Magazine showcased three fabulous custom-made wine rooms in Tampa Bay homes. Above are a couple of other fabulous designs in Tampa Bay luxury homes on the market today.
Other Features
Many other elaborate features topping the luxury home's most-desired features lists include multi-car garages (for four, five or MORE vehicles, including collectibles), bedrooms fit for a king or queen, secret room (for fun or protection), ornate and beautiful architectural details, excess land, an elevator, large formal spaces, quiet and healthy central vacuum systems, closed-circuit television (CCTV) cameras, lighting automation, ample play space for children, pets or hobbies, and of course, move-in ready.
Your Luxury Home Experts
As people continue to spend more and more time inside their houses, it has become overwhelmingly clear how important some rooms are to the overall design and function of the home.
"In addition to attracting attention from the right buying market, many of the luxury features included in this list can add to the value of a luxury home," said Coscia. "We can help you identify which features are most important to show off when you get ready to sell your home or to look for when you buy for your best investment."
When you're ready to find the right buyer for your luxury home, Personal Realty Advisers is here to help. With more than 30 years working on the Florida Gulf Coast selling luxury homes, Robert Coscia, Broker and Owner of Personal Realty Advisers, can provide guidance to help you highlight top luxury home features and market them professionally to reach your maximum luxury home buying audience. Call us today to start planning for your future luxury home sale or your future home: 727-412-3957.