*Terminology is defined at the end of this article.
We have to admit – we are a little biased about this topic. One of our tag lines, after all, is Work Directly With The Broker, meaning every person who works with our brokerage WILL work directly with Robert Coscia, our Owner and Broker. This makes a significant difference for several reasons explained here.
In this article, we will share some facts to support why we believe this is reliable advice, starting with a few examples of real estate deals that could go badly for you or anyone working with the wrong inexperienced professional.
Inheritance
You inherit a property from a loved one, and you contact a real estate sales agent for assistance. The agent is happy to put the property up for sale, and she does so quickly. You're happy with the quick sale proceeds, but you're NOT happy with the large unexpected capital gains tax. No one told you there were options available to minimize capital gains taxes.
Deadlines
Real estate contracts include many requirements and deadlines. If your real estate sales agent is not knowledgeable and proactive about fulfilling all requirements and keeping all the parties on time, as a seller or buyer, you could end up losing a sale, losing your escrow deposit, or even ending up in a lawsuit. You also could suffer other ramifications down the line with other financial commitments you made.
Contingencies
In today's hot market with brutal bidding wars, buyers are waving contingencies to purchase the home they want. Without the right kind of expertise and guidance, you could be guided to waive such contingencies to get a property, only to realize after the fact that you bought a lemon of a property that needs tens of thousands in repairs and which was way overvalued during the purchase process.
The real estate sales agent was not entirely to blame in each of these scenarios. Still, the buyer or seller would have benefitted greatly from having an experienced agent provide useful guidance to avoid these pitfalls. Thankfully, we are fortunate to have a qualified base of real estate professionals in the Tampa Bay area. As a whole, however, you cannot assume all real estate sales agents have the knowledge and experience to maneuver these types of situations. Many do not.
More often, however, you can assume that a Broker DOES have this level of knowledge and experience and will be better positioned to guide you in these and many other complex real estate situations. Here's why…
Brokers Have More Education
Brokers are required by law to have more education and training than real estate sales agents. By the time a real estate professional fulfills the requirements to BECOME a broker, he will have completed approximately twice as much training as a sales agent (usually much more).
This education also covers more advanced real estate topics, such as escrow management, closing transactions, valuing real property, environmental issues, investment and financing, construction, advanced core law and ethics, and more. More aspiring brokers pursue additional certifications that help them specialize in various areas of real estate, such as international property, luxury resort and second homes, probate, military, 1031 exchange, negotiation and much more.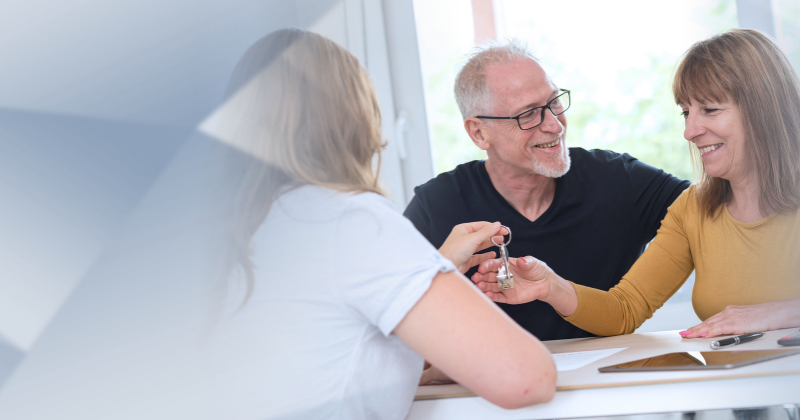 Brokers Have More Experience
Many real estate sales agents have spent their lives working in the industry, but as a whole, brokers usually have more experience than real estate sales agents.
According to the National Association of Realtors, the average length of experience for real estate sales agents is 8 years. According to research conducted by career expert Zippia, the average time working as a broker (in addition to the years working as an agent) was 11 years.
Combined with their education, brokers also get involved in a broader range of real estate transactions, far beyond residential home sales, including investment property, 1031 exchanges, short sales, foreclosures, probate, international buyers, and much more.
Brokers' Duties and Responsibilities
The big differences between brokers and agents are the brokers' duties, their level of responsibility and liability, and the payment flow and structure for agents and brokers (commissions).
Broker Duties
While real estate sales agents handle customers, listings and sales, a broker ensures all transactions are legally compliant, including the actions of the agents. Brokers are responsible for ensuring all real estate transactions are lawful, that all paperwork is correct and complete, and that all monies, such as funds in escrow accounts, are recorded and accounted for properly.
In addition to overseeing the agents who work for them, brokers also can move money in and out of escrow accounts, although many use title companies for this function.
Responsibility and Liability
As mentioned in the terminology section at the end of this article, brokers own all the property listings. Under the provisions of real estate license laws, only a broker can act as an agent to list, sell or rent another person's real estate. Every real estate transaction must be overseen by a specified real estate broker.
Real estate sales agents act as a representative of the broker in the transaction and when signing agreements and contracts. Legally, the designated broker bears responsibility for the transactions of any agents who work under him.
Therefore, when you enter into an agreement with a real estate sales agent, you actually are entering an agreement with the brokerage. This is the case for agreements required to both sell and buy property. If you have a dispute with your agent and want to end your contract with her, that may have to be negotiated with the broker. In a larger brokerage, the broker may find you a different agent to complete the term of the agreement.
Commissions
Another difference is how commissions are set, handled and divided. Brokers can negotiate a commission structure with a seller. Sales agents need to get a broker's approval and permission to act in that capacity.
On the payment end, it often is assumed that real estate sales agents receive their commission from the client and give the broker his portion (to cover office management, insurance, supplies, etc.). As the owner of the listings, however, all commissions are paid to the broker. The broker then pays the agent her commission split from the brokerage. Usually, more experienced agents receive a larger commission split.
With Whom Should You Work?
Most home sellers and buyers today still do not put a lot of research into selecting a real estate sales agent or broker. Most homebuyers (73%) interview only one agent, according to the most recent Profile of Home Buyers and Sellers from the National Association of Realtors. Similarly, 82 percent of home sellers contact only one agent.
Your home likely is your largest investment, so conducting good research is important. You need to consider all the factors. Yes, you want to feel comfortable with the agent, but you also want to know the level of experience and expertise they bring to the table to help manage your sale or purchase.
Keep in mind, in addition to researching your agent, because your relationship legally is with the brokerage, you should know about the brokerage.
How do they conduct business?
What share of the commission do their agents keep?
Have they had any legal disputes with former clients?
Are they generally good people who do good work?
Are they charitable and community-oriented?
At Personal Realty Advisers, you have it all in one. You will work directly with Robert Coscia, the Broker and Owner. He is also an extremely experienced agent—a 4th generation real estate investor and professional with over 30 years of experience working in the real estate industry.
Contact Robert directly to learn more about our brokerage and how it can be a good fit to help with your next real estate transaction: 727-317-7653 (SOLD) or email at info@PRAFlorida.com. We look forward to hearing from you.
*TERMINOLOGY:
Real Estate Sales Associate/Agent
A professional who has a professional license (usually with the state) to help people buy, sell and rent real estate.
They completed a required amount of education (63 hours), passed a comprehensive test to get their license and maintain continuing education for licensure.
They must work for a sponsoring broker or brokerage firm in order to work as a sales agent.
Realtor®
These are licensed real estate professionals (usually agents).
They are members of the National Association of Realtors (NAR), and they pledge to abide by NAR's strict Code of Ethics.
They are required to pay professional dues to belong to the national, state and local Realtor® associations, which also connects them to membership in the local MLS, which is essential for the work of a real estate sales agent.
Real Estate Broker
Brokers are real estate sales agents who have the required years of experience plus additional training and licensing requirements. They also maintain ongoing continuing education on the current trends and regulations in real estate.
They are like the boss. They can work independently or hire other real estate sales agents to work for them.
Their role can be administrative, supervisory and/or technical, in addition to conducting their own sales practice representing either party during a transaction.
Brokers "own" all property listings. Agents work on their behalf, and brokers are liable to supervise their agents and are liable for their actions.